Romania – it's also a bit of a land of weirdness. The countless horse-drawn carriages that drive around and slow down the traffic. The strange pubs you can go to and then also quite weird places in Romania that you can find in the country. Some of them are so weird that you really have to see them yourself. Five places stroke me in particular and if you're already going to Romania, you should definitely visit these 5 weird places in Romania yourself.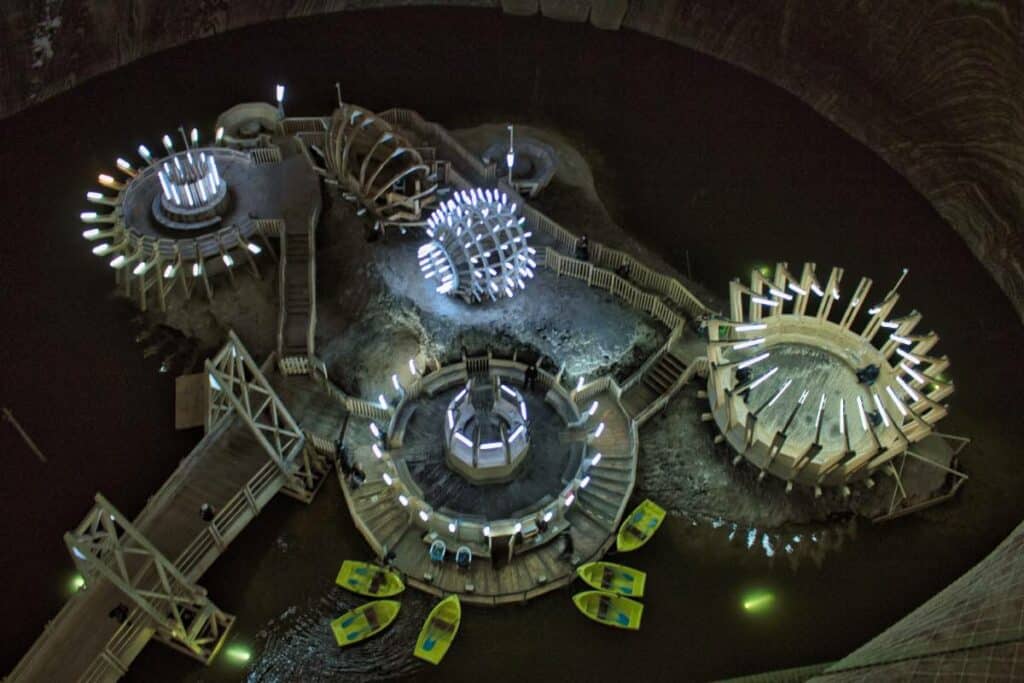 Turda salt mine – Underground ferris wheel and other curiosities
Actually, I have always have an aversion to artificial sights. That is, against those that have been built only so that tourists can have a fake adventure. But if you think about it, some of them have become some weird places itself. Before I went to the Turda salt mine, I felt the same way. There is a huge salt mine that was used for industrial purposes and they build an artificial amusement park inside.
But when I was there, it actually impressed me quite a bit. The mine is at least as impressive as the Wieliczka salt mine near Krakow. So there is not only a bowling alley and a ferris wheel in the huge mine. You can even take a boat out on an artificial lake. And the views in the mine, which is up to 80 meters (more than 200 feet) high, are also stunning.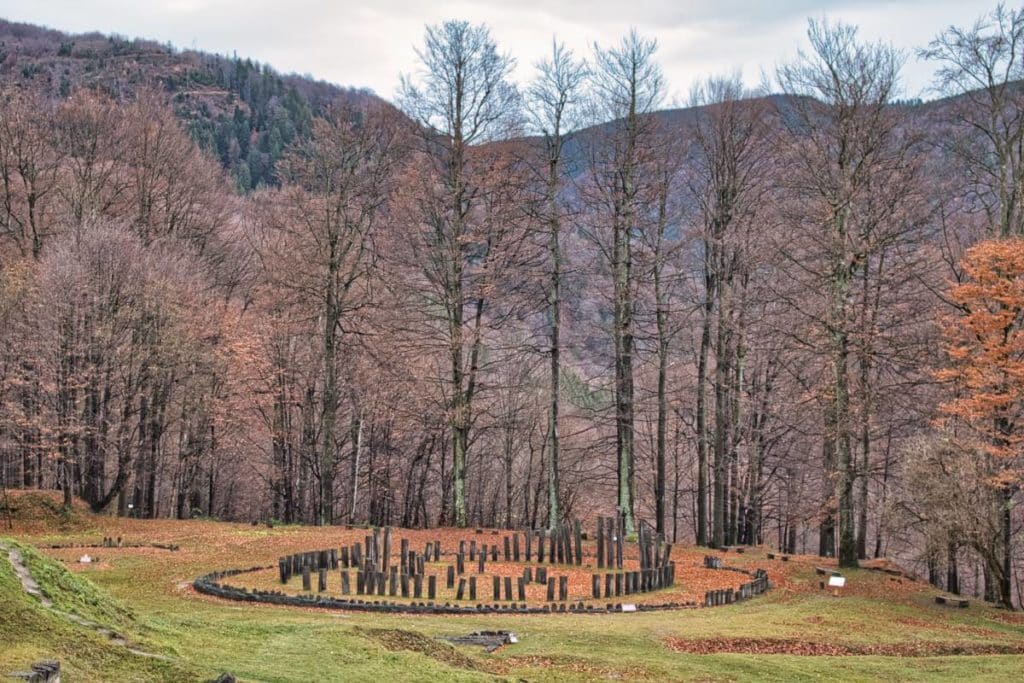 Sarmezegetusa Regia – Romanian Stonehenge
The Romanian Stonehenge Sarmezegetusa Regia was once the spiritual center of an entire culture. The high priests and the princes of the Dacians gathered here. Sarmezegetusa Regia is something you just have to see. The wood and stone circles are as interesting as the stone circles of Stonehenge in England and just as important for the history of Romania – even if not quite as old. It can also be combined with the castle of Hunedoara, which we consider one of the most beautiful Romania tourist attraction, and with the fortified city of Alba Iulia.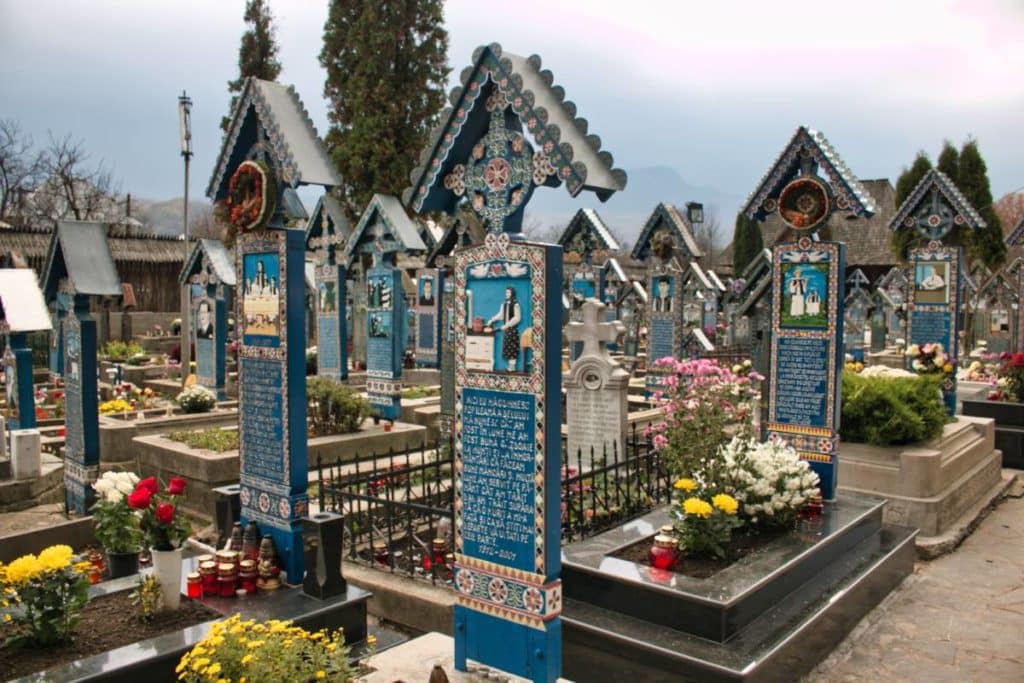 Merry Cemetery Săpânța – Laughing at the dead
Death is actually no laughing matter. But if some Romanians have their way, it's perfectly fine to laugh about it. For example, in Maramures, the border region in northern Romania, there is the Merry Cemetery of Săpânța. Here, the dead are being cherished. With a good story and a foolishness from their life each. Here people should remember the dead with a laughing and a crying eye. A nice idea, in my opinion. And what's more, the wooden gravestones are all handmade and show episodes from the lives of the deceased. This is even great art this way.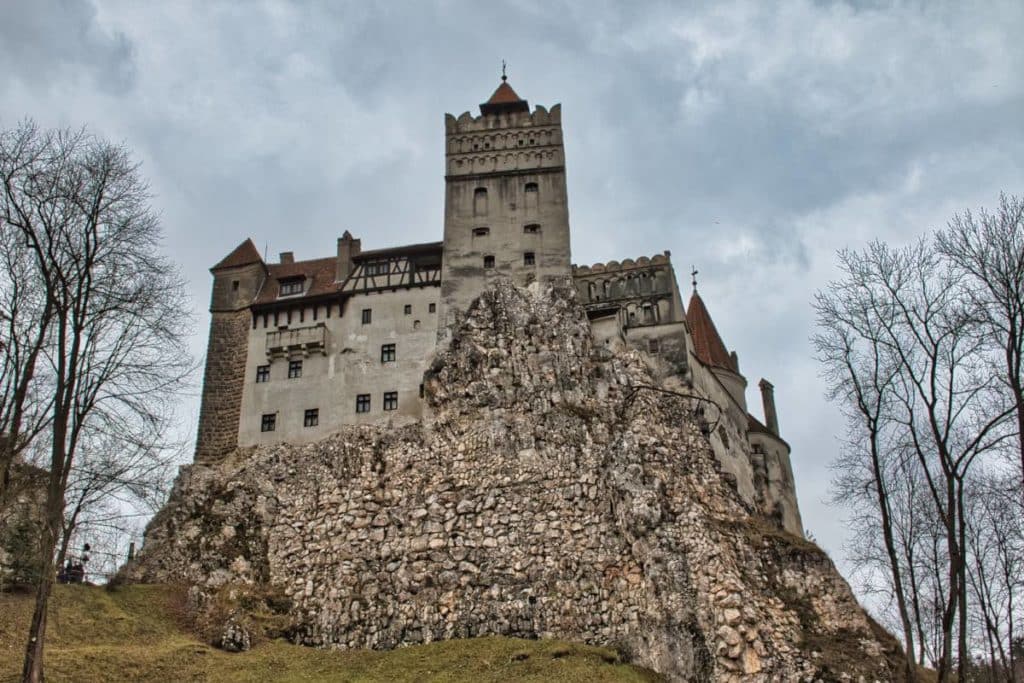 Dracula Castle Bran – Visit to the vampire headquarters
The most famous sight in Romania is probably the castle of Count Dracula. Bran Castle near Brasov is known worldwide as the castle of the bloodthirsty Count with the sharp canines. The fact that neither any vampire, nor the real historical model for the novel ever lived here – it apparently doesn't matter. Of course, it is a tourist trap – but somehow tourists want to be entertained and occupied. That's why it's definitely a weird place in Romania. The castle itself is really worth seeing. The exhibition shows both the medieval life in the castle and the later one, until the castle owners were expelled at the end of the Second World War. This makes even the entrance fee, which is quite steep for Romania, worthwhile!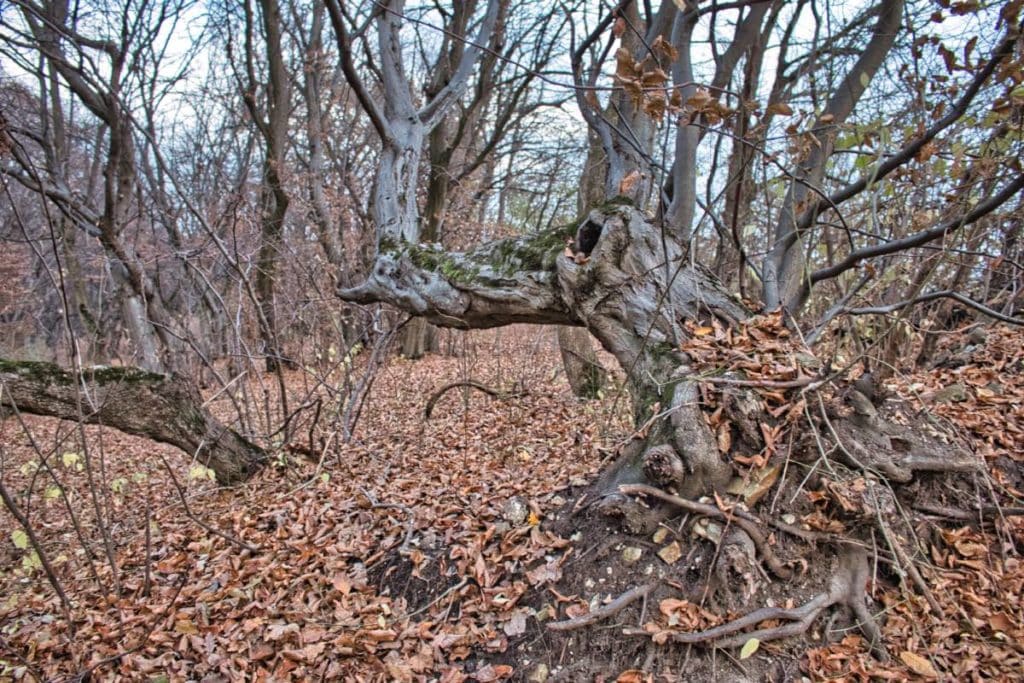 The Witch Forest of Hoia – Beware of UFOs and witches!
I was quite disappointed by my visit to Cluj-Napoca. A sight in Cluj has the city in my eyes but then still saved from my crushing criticism,. Take a stinknormal forest, during my visit it was also still in autumn around the time of Halloween, and imagine that it is haunted here. Then you go off yourself with a camera and this is where the story in the film stops. With me, however, it then went on.
Because I have not seen any witches, which are supposed to exist in the forest of Hoia, but at least quite bizarre trees, which have made it cool again to take a walk here. By the way, there should have been a UFO sighting here in the forest of Hoia in 1968. Whether you think that is possible, I leave to you. The forest to visit, but still worthwhile.
Romania book tips
You want to travel to Romania or get to know the country through literature? Then our book tips are just right for you!
This classic tour guide presents Romania and neighbouring Bulgaria in all its variety.
This well written books tells you everything you need to know about Romania's troubled history.
Who was the real Count Dracula? This book tells you what he was really like!