It is not possible to speak in general terms about the ideal time to travel to Romania. Of course, you can travel to Romania all year round. But you can't expect summer weather all year round. Some regions are better to visit at certain times of the year. Hence, the best time to visit Romania depends on your planned activity. Therefore, we have listed here the best time for your Romania vacation with the respective activities and thus show you when the best individual Romania travel time is. In addition, there are of course many other Romania travel tips, which we have summarized in a separate article for you.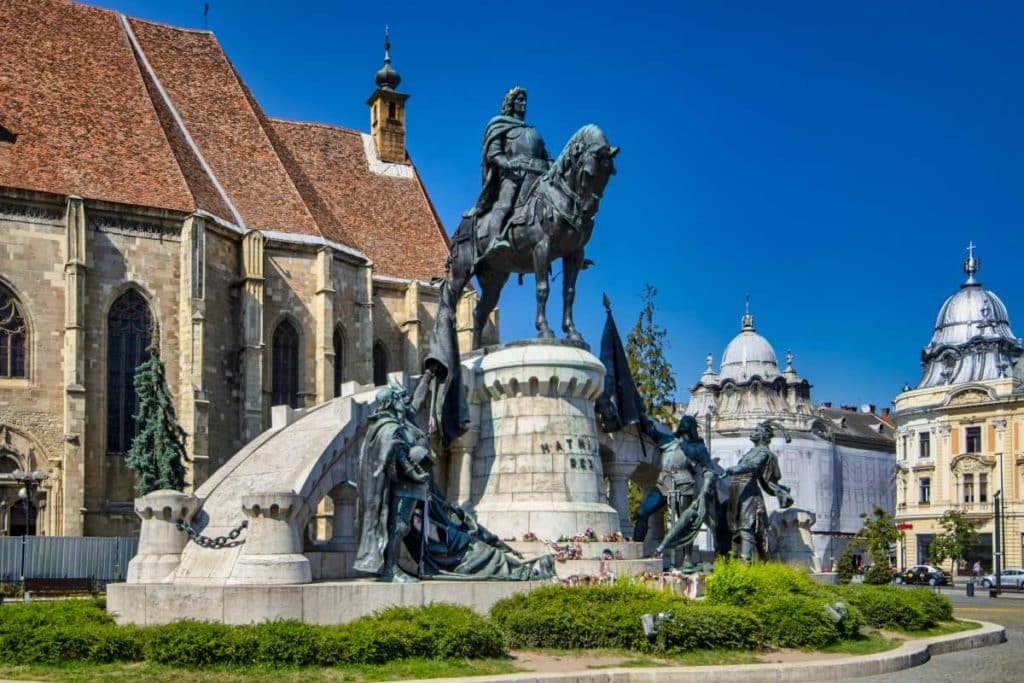 The best time for a Romania vacation in the city
The good news is that you can spend your Romania vacation in the city all year round. Whether you want to visit Bucharest in the south, Timişoara in the west or Iași in the northeast, you can do it all year round. In midsummer, of course, the larger cities are relatively busy, but the temperatures are very pleasant and it rarely gets really hot. Ideally, however, you make your Romania city vacation in the transition months of May, June, September or October. May and July have the disadvantage that they are relatively rainy, but this should not bother you as much during a city tour as during a hiking vacation.
Temperatures are pleasant in the transitional months and ideal for exploring the city. In winter, it can get humid, cold and uncomfortable. On the other hand, the prices are much lower. So if you don't mind the bad weather, there is nothing standing in the way of a Romania vacation.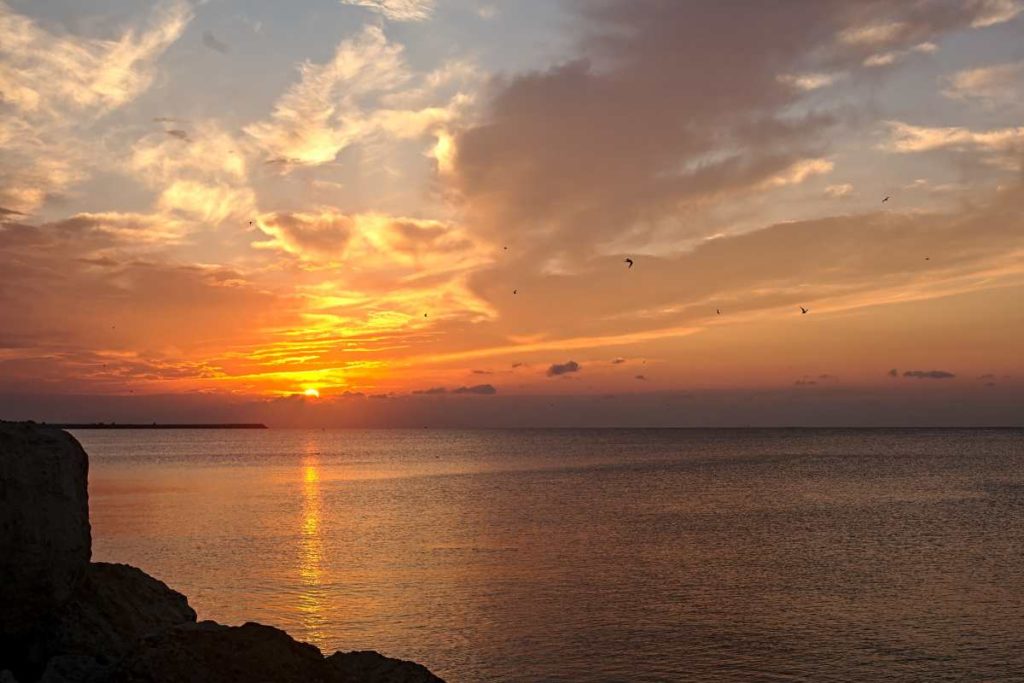 The best time to go swimming in Romania
The Romanian Black Sea coast is almost 250 km long – so there are ideal conditions for a Romania beach vacation! Fine sand, best weather in summer and a good, if often somewhat outdated tourist infrastructure characterize the Romanian Black Sea coast. In summer, temperatures of 35 or even 40° are not uncommon. The best conditions for swimming are between May and September. July and August can be very hot, and many beaches are overcrowded then, which is why we would recommend a bathing vacation in Romania in June or early September.
The most important seaside resort is Mamaia on the outskirts of Constanţa. Here concerts are held in the summer, and there is also a water park. You can also combine your vacation in Mamaia with exploring Constanţa with its famous casino. Here, too, we would not necessarily recommend the absolute high season.
The places on the Black Sea coast all have a different character, but many are characterized by prefabricated buildings. If you want to party, Costinești is the right choice. Even in communist times there were many young people here and the character of the place has changed little since then.
Further south follow the "planet bathing places" Olimp, Neptune, Venus, Jupiter and Saturn. They are all characterized by a good infrastructure and thanks to the shallow water they are very popular with families. Here, too, it can get quite crowded in high summer.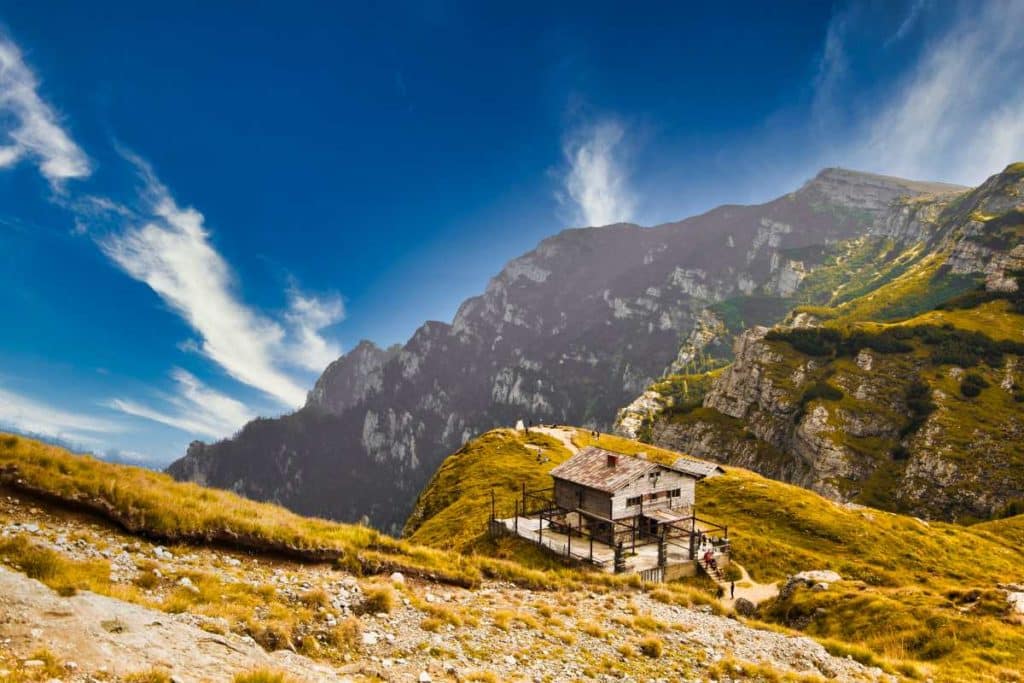 The best time to visit Romania for hiking
Romania can be called a hiker's paradise with a clear conscience. The many nature reserves in the Romanian Carpathians (which consist of the five hiking mountains Piatră Craiului, Bucegi, Postavăru, Piatra Mare and Ciucaş), the Rodnei Mountains and the Apuseni and Făgăraş Massif or the Căliman Mountains can be explored and offer sometimes spectacular natural beauty. In addition, there are well signposted hiking trails and only in a few places do lifts spoil the landscape.
But when is the best time to explore this unique natural landscape? Of course, you can also hike in high summer, but we recommend the months of April and May, when the amount of precipitation is not yet so great, but it is already blooming everywhere and the temperatures are not too hot. In general, the hiking season is quite long and lasts from March to November.
Of course, the ideal time for hiking also depends on the altitude at which you are moving. On some mountains there is still snow in May, which has its charm. You should therefore pay particular attention to the right equipment.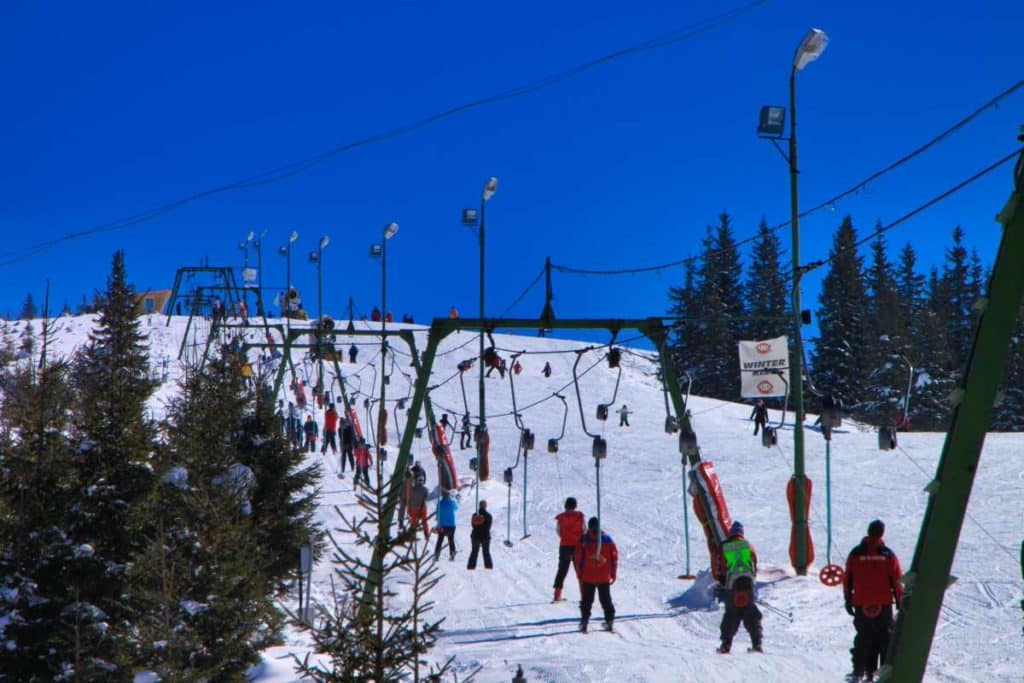 The best time for winter sports in Romania
Some people like snow walks, which you can do best from December to March. If you are interested in real winter sports, more than 200 kilometers of ski slopes await you, and the number is growing! More than 150 ski lifts will help you to climb the mountains. Before January we can only recommend a limited skiing vacation in Romania, but the season is relatively long, depending on the altitude of the ski resort. From 1500 meters above sea level, you can expect the snow to stay for well over half a year. In some areas some slopes are even open in May. We can recommend this page, where the individual snow depths are displayed and you can find out exactly which slopes are currently open.
Our Romania book recommendations
You want to travel to Romania or get to know the country through literature? Then our book tips are just right for you!
This classic tour guide presents Romania and neighbouring Bulgaria in all its variety.
This well written books tells you everything you need to know about Romania's troubled history.
Who was the real Count Dracula? This book tells you what he was really like!