Considering that Estonians sometimes refer to their country as the "most atheistic country in the world," Christmas is surprisingly present in Estonia. The city centers are festively decorated, no store or café is without opulent Christmas decorations. When there is snow at Christmas, Estonian cities like Tallinn, Tartu and Pärnu turn into a real winter wonderland. The chances of a white Christmas are still good, even if they are no longer a matter of course; climate change sends its greetings even at almost 60° north.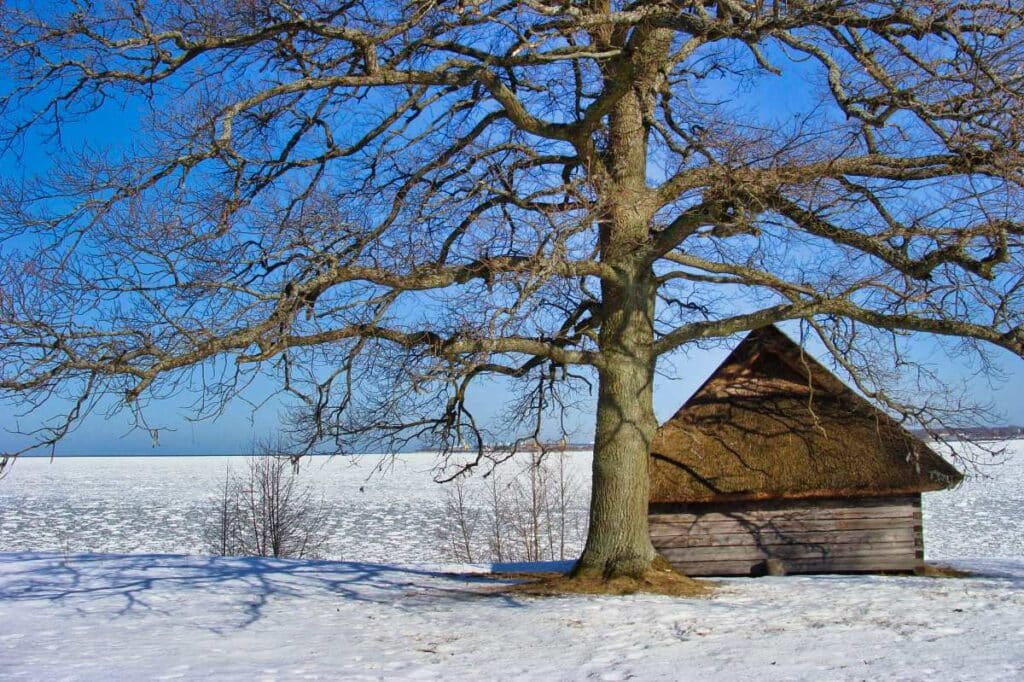 Did the first Christmas tree stand in Tallinn?
Even if the church does not play a major role in Estonia today, and the Soviet occupation period has done its part to cause Christian traditions to be forgotten, the roots of Christmas in Estonia run deep. Tallinn claims one of the oldest documented Christmas trees in the world: as early as 1441, it was erected in Town Hall Square, where it now gleams again against the backdrop of Gothic facades. Whether it was really Tallinn where the first decorated public Christmas tree was erected or not, it is certain that the Lutheran Baltic States had their share in the fact that we put up Christmas trees today!
Appetite comes with food
What else belongs to Christmas in Estonia? Of course, good food! But neither Christmas goose, nor fondue and raclette are on the table. It has to be traditional and here the German roots of many Estonian traditions can be seen well: Roast pork, sauerkraut and potatoes form the basis of the Estonian Christmas meal, enhanced with pickled pumpkin and lingonberry jam. Of course, each family has its own preferences. A traditional holiday table in Estonia often includes potato salad, beet salad rosolje or layered herring salad kasukas ("fur coat").
Bread, sour cream and pickles are found on every table anyway. Liver pate and aspic are also popular. So the food selection is hearty, soured and traditional. By the way, here you can find our article with the most delicious dishes of Estonian cuisine.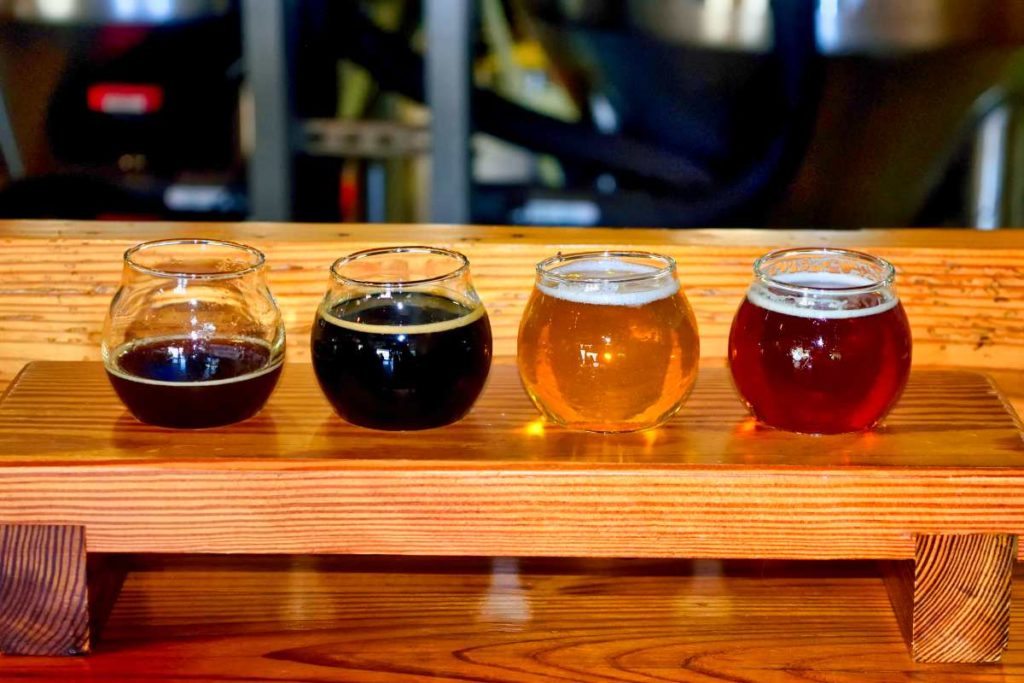 Estonian hipster brewers
While Christmas feasts in Estonia are somewhat old-fashioned, Estonian brewers are at the forefront of international beer trends. Käsitööõlu, or "craft beer," not only has a tongue-twisting name in Estonian, but is offered in endless variety and top quality. Many bottles and cans are also creatively designed and make good souvenirs. Well-known microbreweries include Põhjala, Pühaste, Pihtla, Pöide or Purtse. The Association of Estonian Microbreweries has over 30 members, who offer a fantastic number of beers, including IPA, Porter & co. and of course special Christmas beers. The word "Christmas beer" alone is an eye-opener in Estonian, as it reads: jõuluõlu.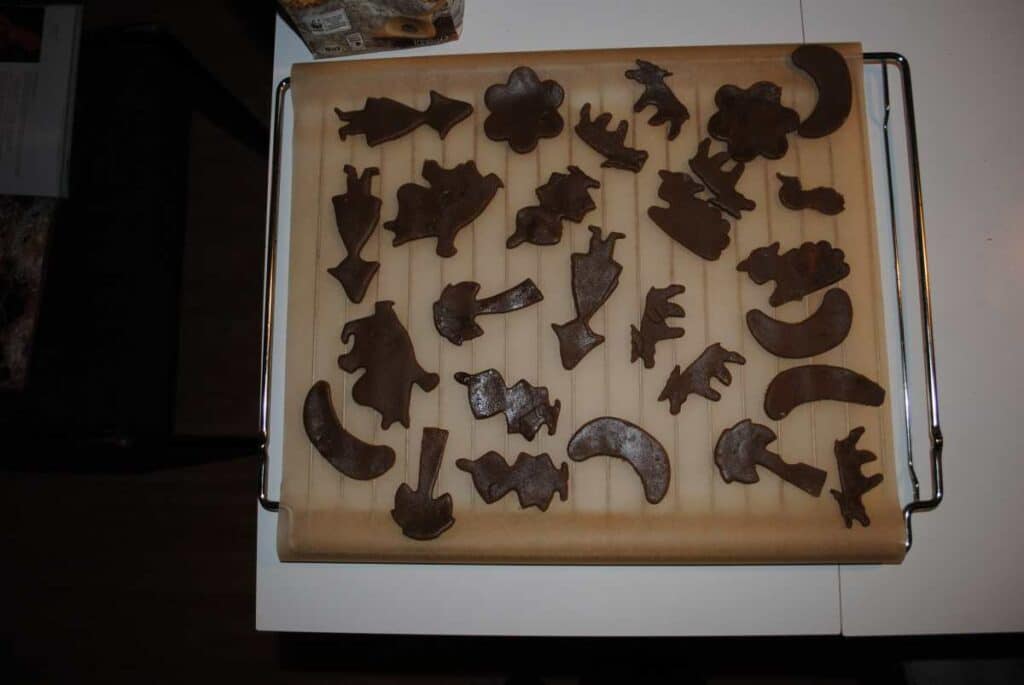 A beautiful place for everyone
The Estonian counterpart to Christmas cookies are piparkoogid – gingerbread. The firm, dark brown and aromatic cookies are indispensable when celebrating Christmas in Estonia. The basic dough is quickly prepared or can be bought ready-made and keeps for a long time in the refrigerator. When it is time for the next slide, it is rolled out, cut with molds and baked. Then the gingerbread can be refined as desired, especially with colorful sugar mass, so that the just inconspicuous cookies become small, sparkling works of art. The supreme discipline is the gingerbread house in a glittering powdered sugar landscape.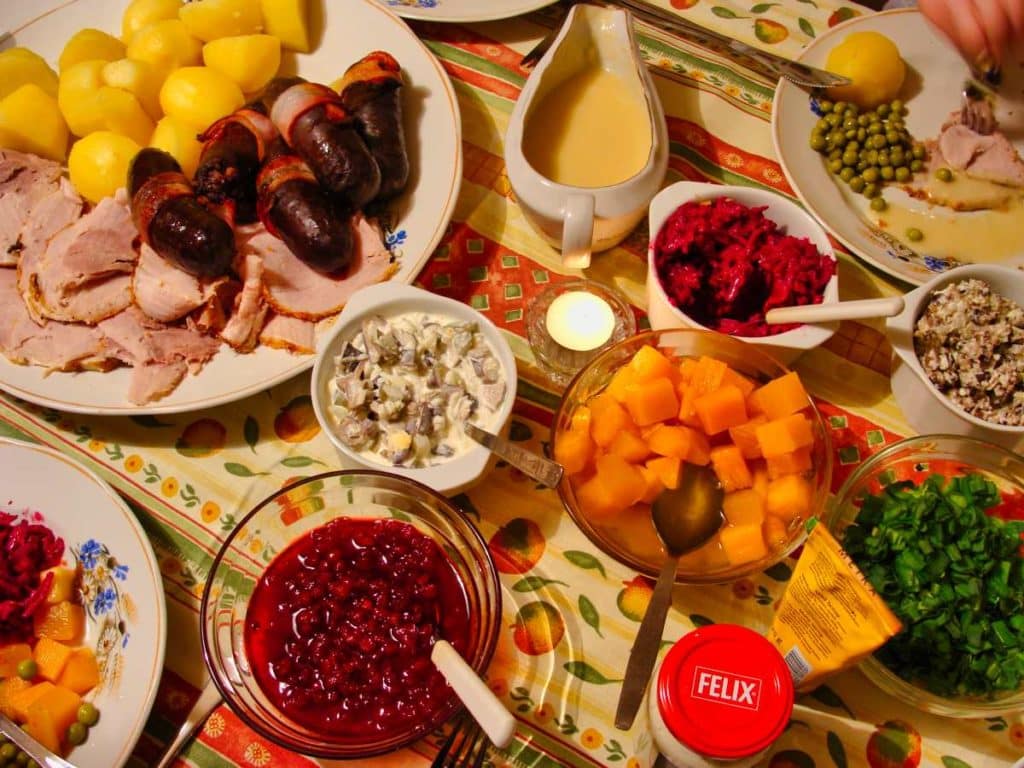 Bloody sausage!
One ingredient for Christmas in Estonia is still missing. The unlikely star of the refrigerated section and a matter of the heart for many Estonians, the subject of national discussions, analyses and votes: black pudding! While the Spanish have their Serrano ham and the Americans their Thanksgiving turkey, the Estonians have their verivorst, or blood sausage. If you now think of the reddish, cut-resistant blood sausage that you might find on a traditional British dinner table, you're wrong.
Estonian black pudding looks like a thick, short sausage, is brownish-black and is served hot. The skin gets crispy and holds the mushy, coarse-grained contents together. What may sound off-putting to many – except die-hard fans of exotic foods – is actually really tasty. Aromatically spiced in winter, warming and quaint, black pudding is just the thing when it gets crispy cold outside and your body is calling for energy. So: Just give it a try.
Santa Claus is coming to …. test you!
Another peculiarity of the Estonian Christmas season must be mentioned here, the jõuluvana, that is, the "Christmas old man". This Santa Claus does not look different from elsewhere, but his role is special. And it is very appropriate for the eternal striver among the post-Soviet states: Estonia has solid public finances, consistently wins in the PISA study, is a front-runner in digitization and shines with impressive economic growth rates. Why does all this work so well in Estonia? Maybe it's because of the jõuluvana? He acts like a good-natured teacher taking an exam.
Did you learn your Christmas poem?
The Estonian Santa Claus comes in the form of relatives, teachers and educators, neighbors or trained actors (!) to the gift-giving in Estonian families, schools and kindergartens or sports clubs. There he asks the children and adults if they have been good and diligent. Then poems are recited to the jõuluvana, songs are sung, pieces of music are played or danced.
As a reward, the old man hands out the gifts. But the deal is clear: you have to perform and be able to do something, then there will be something. The most important thing is that you make an effort. And so the tricks are performed with great seriousness and effort. In the end, of course, Santa's visit is a cheerful and contemplative event, but still: performance pays off!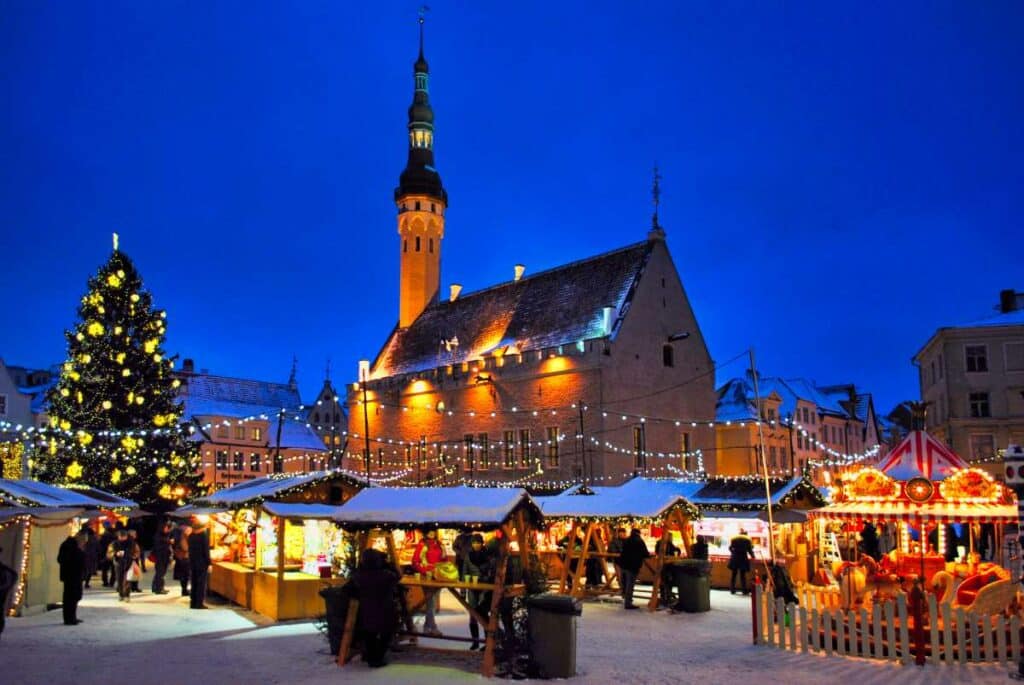 Magic landscape and cultural enjoyment
These and other features of the Estonian Christmas season can be well experienced during a visit to Estonia in winter. The cultural calendar is well filled, from the Christmas concerts of many artists and choirs, to the Christmas Jazz Festival and the Dark Nights Film Festival PÖFF. With a little luck, the white carpet of snow spreads over the landscape and a magical atmosphere fills the festively lit cities. Of course, the Estonian tourism industry has also discovered that this can be marketed.
Tallinn's Christmas market with its festively lit stalls, finest handicrafts and historic facades in the background is absolutely Instagram-worthy. And so you're no longer alone when you wander through Tallinn's Old Town alleys at this time of year. But the atmosphere is always contemplative and contemplative. So: Häid jõule! – Merry Christmas!
Have you ever celebrated Christmas in Estonia? Which tradition around Christmas in Estonia do you like the most? Feel free to leave us a comment!