While Krakow's well-trodden tourist paths offer a wealth of history and beauty, it can get extremely crowded there, especially in the summer. Krakow is one of the most popular cities for visitors in Central and Eastern Europe. Therefore, it is good to know the real Krakow hidden gems. There, in the lesser known corners of the city, you will find a unique charm and authenticity that attract visitors to the most beautiful of Polish cities. Exploring the Krakow hidden gems will allow you to experience the city like a local and not just a visitor.
With our recommendations, you won't just end up in the narrow, cobblestone streets of Kazimierz, where you can discover quaint cafes and vintage stores not listed in any guidebooks. We also want to show you a quiet place outside the city where you can relax after a long walk.
Come along to the secret places of Krakow, hidden from many tourists, where you can visit local markets, taste traditional Polish delicacies and, with a bit of luck and a smile, strike up a conversation with the locals. Let's start with the Krakow hidden gems!
Modernist architecture around the National Museum
To the west of the old town with its historic buildings, a new district around the National Museum was already built at the beginning of the 20th century, which offers some exciting discoveries. Around the Alleys of the Three Poets (Aleje Trzech Wieszczów), three streets named after Polish literary figures Słowacki, Mickiewicz and Krasiński, a new neighborhood was created in the 1930s. In addition to the National Museum itself, the Mining Academy is particularly interesting. After the Second World War, more buildings in the style of Socialist Modernism were added, which are even more exciting for architecture fans. Among the highlights here is the cinema Kijów. Another architectural milestone is the Forum Hotel on the other side of the Vistula.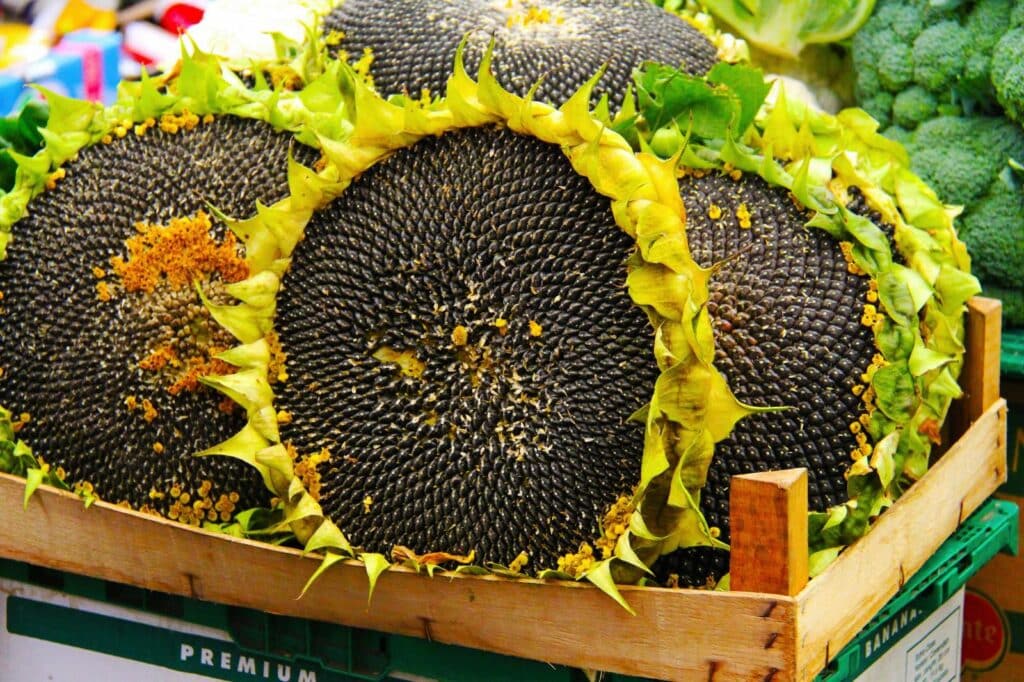 Kleparz – cozy neighborhood for strolling and shopping
If you ask in Krakow where they prefer to go to escape the crowds of tourists in the marketplace, many say without hesitation: Kleparz. The cozy neighborhood north of the Planty greenbelt doesn't seem to have a lot of attractions at first glance, but it's incredibly cozy and something for true explorers.
The Stary Kleparz market on Rynek Kleparski is also one of the best markets in the city. Here you will find the largest selection of local and regional products at fair prices. Also many locals find their way here and buy everything from apples to cheese to socks or sugar.
Around the Florian Basilica you will find many nice historical houses, restaurants and cafes, but above all one thing – peace away from the many tourists. The perfect place to relax and get to know the city from a different perspective.
Krak Hill (Kopiec Krakusa) – Mystical place of origin of Krakow
Krak Hill, or Krakus Mountain, is one of Krakow's most fascinating and historic landmarks, offering visitors a unique blend of myth, history and panoramic views. According to legend, this prehistoric hill is the last resting place of the mythical founder of the city, King Krakus. Its origins are shrouded in mystery, but what is certain is that this hill, heaped up as early as the 6th century, still occupies a special place in the cultural heritage of the city.
With a height of 16 meters, it offers one of the best viewpoints in the city. From its top there is a breathtaking 360-degree view of Krakow, which makes it a popular place for photographers and nature lovers. Whether you're a history buff, a lover of legends, or simply someone who appreciates breathtaking city views, a visit to Krak Hill is a true Krakow hidden gem, but again, also almost a must-do.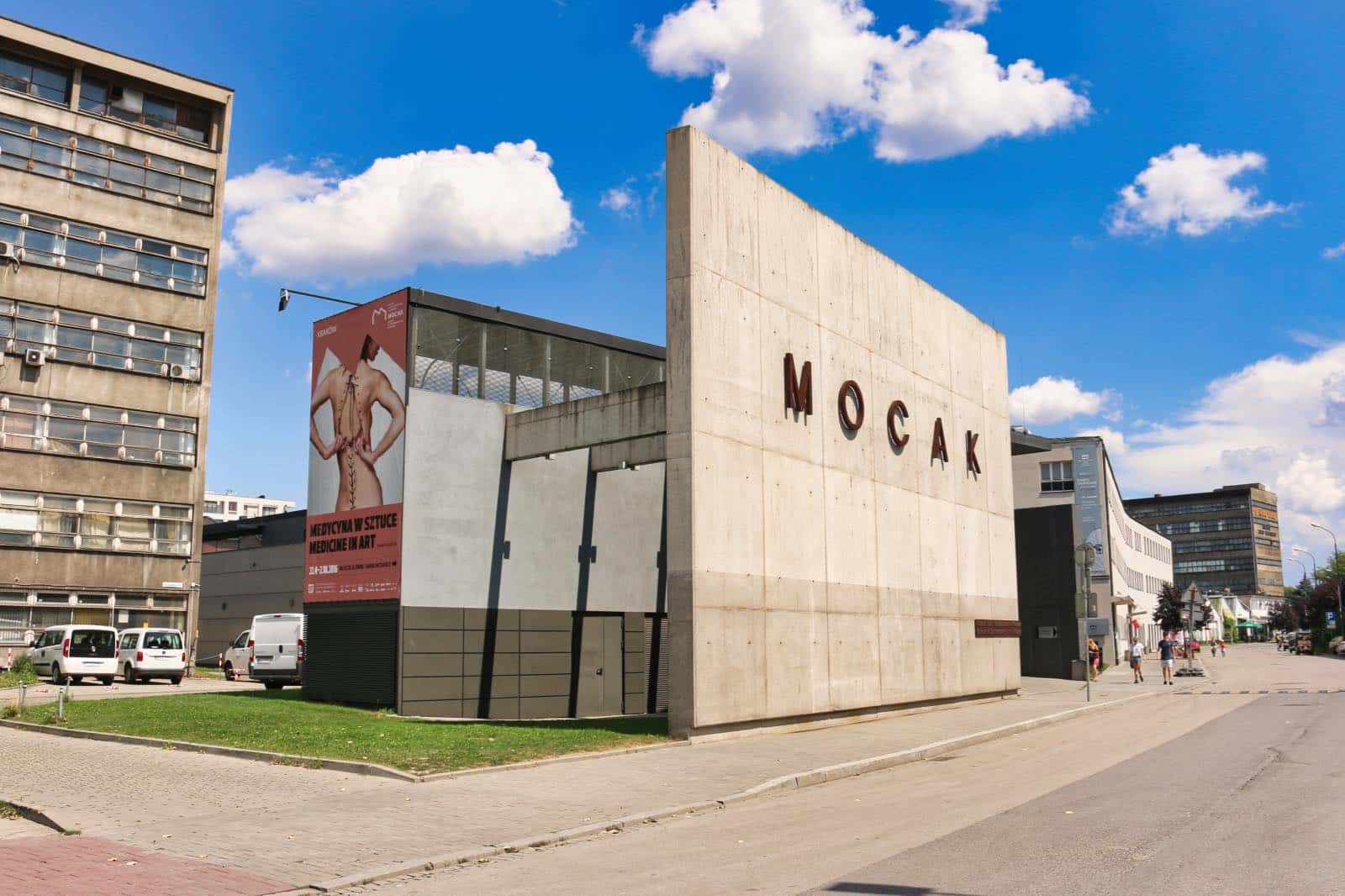 MOCAK – Modern art to participate
The Museum of Modern Art in Krakow, better known as MOCAK, is a vibrant center of creativity and innovation that art lovers and the curious alike should not miss. Located in the heart of Krakow, MOCAK is not just a museum, but a dynamic place that celebrates the power and diversity of contemporary art. The museum houses an impressive collection of works by Polish and international artists and offers a thought-provoking exploration of modern artistic expression in a variety of media, from painting and sculpture to photography and video art.
However, MOCAK is more than a mere exhibition of art. Through interactive exhibitions, educational programs and cultural events, the arts are made accessible for all to experience. A visit to MOCAK is not just about seeing art, but experiencing it, understanding it, and being inspired by it. It's a place where you can immerse yourself in the creative process, challenge your perceptions, and perhaps discover a new perspective on the world – a perfect Krakow hidden gem, in other words!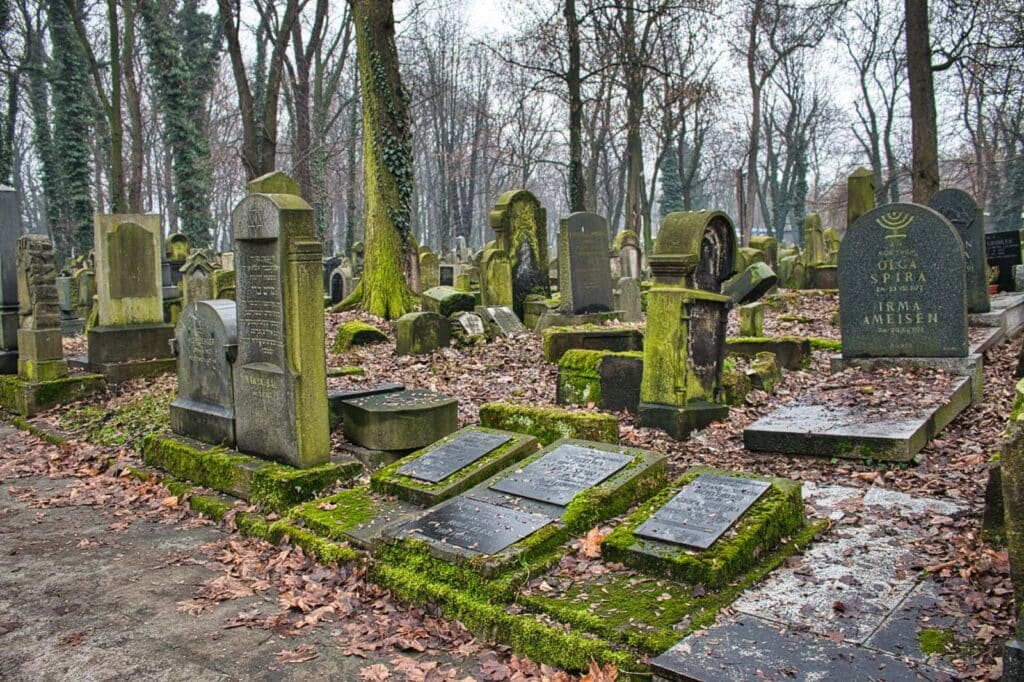 Kazimierz Jewish Cemetery – a testimony to the Jewish history of Krakow
The Jewish Cemetery in the Kazimierz district is one of Krakow's historical hidden gems. For it is indeed somewhat hidden in the former Jewish quarter of Kazimierz. But that should not deter anyone from visiting there. Quite the opposite! The Kazimierz Jewish Cemetery is a profound testimony to the rich Jewish history and culture that once flourished in this region. As you wander through the maze of tombstones, some dating back to the 15th century, you will actually understand the poignant history of this place.
The cemetery is not only a place of remembrance, but also a place of art, with gravestones featuring intricate carvings and Hebrew inscriptions that reflect the deeply rooted traditions of Ashkenazi burial customs.
A visit to the Jewish Cemetery in Kazimierz is a journey into the heart of Jewish heritage, a poignant reminder of the past, and a call not to forget and respect the rich cultural diversity that shapes our world.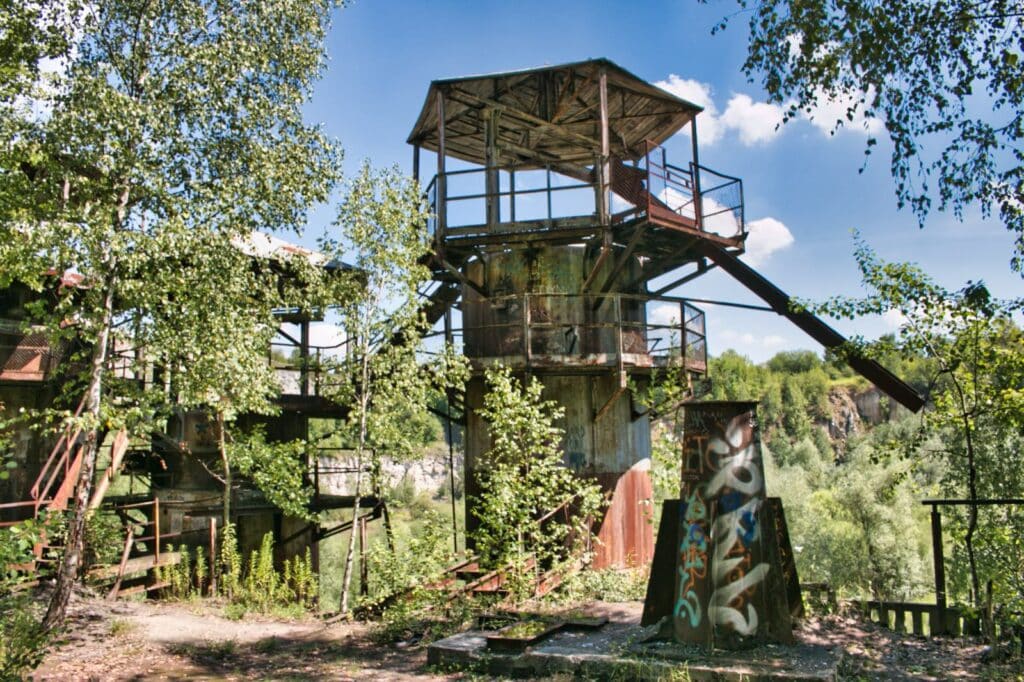 Liban Quarry – One of Krakow's insider tips for chilling out
Lebanon Quarry offers a unique blend of natural beauty, historical significance and Hollywood flair. The former limestone quarry has now been transformed back into a green oasis after decades of rock quarrying here. It is a refuge and proof of nature's resilience with its crystal clear waters, lush vegetation and dramatic rock faces.
But it is also a testimony to Krakow's turbulent history. During the Second World War it was used as a forced labor camp. Mainly Poles and Ukrainians were forced to mine rock here. The quarry continued to operate during the period of the Polish Communist People's Republic until it was finally closed down in 1986.
Movie fans may recognize it as the location for Steven Spielberg's "Schindler's List." To this day, you can find barbed wire fences that were actually erected as a movie set.
Zalew Kryspinów – Cool off with locals
Zalew Kryspinów, a reservoir, is located only a few kilometers from Krakow and is a popular retreat. Although quite a lot of people come here, it offers a perfect blend of relaxation, recreation and natural beauty. The man-made reservoir surrounded by lush greenery is a paradise for water lovers and nature lovers alike. With its crystal clear waters and sandy beaches, the Zalew Kryspinów offers a variety of water activities such as swimming, sailing and paddling.
The surroundings of the reservoir offer numerous opportunities for hiking, biking and picnicking, making it an ideal place for a family outing or a day trip with Polish friends. There are also a number of restaurants and beach bars at the reservoir where you can have a drink or enjoy some delicious Polish dishes. A perfect mix, then, if you're looking for a little action and relaxation at the same time.