The milk bar is an institution in Poland. Here everyone can get a cheap meal. Often a lunch costs less than $3 and there is a huge selection. How the Polish milk bar cstarted and how you can still eat there super cheap as a foreigner, we explain to you in this article. Smacznego!
Milk bar Poland – What is it?
A milk bar in Poland is a kind of canteen where lunch is served at a low price. Self-service restaurants originally served only non-alcoholic and often even only vegetarian food. Today this is different and in most milk bars in Poland you can buy meat dishes and in many also beer.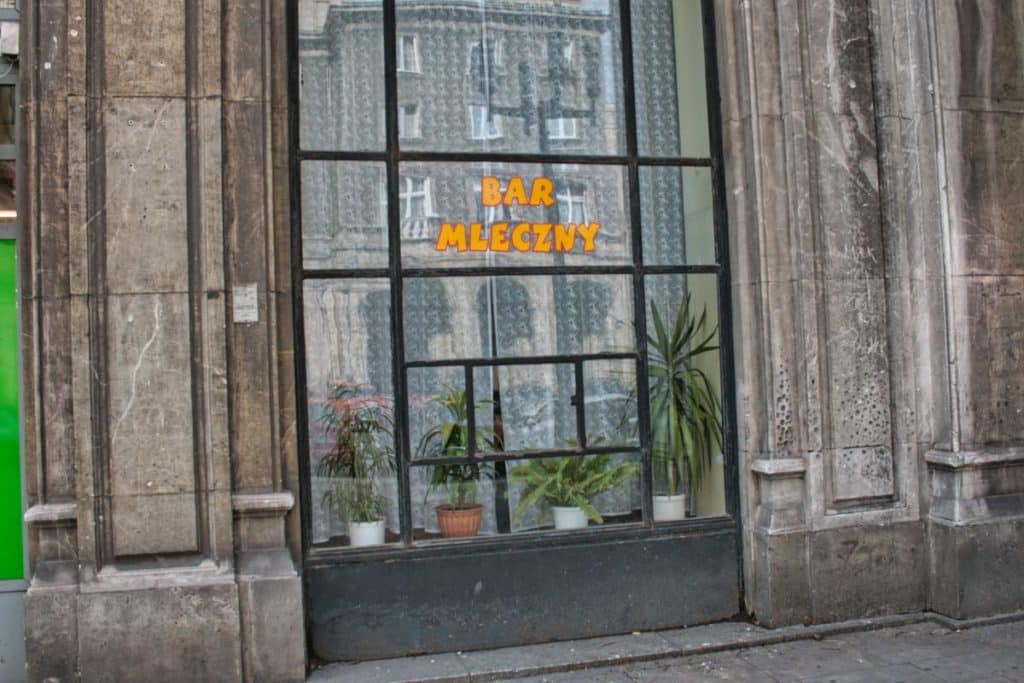 Milk bars in Poland – History
Much has changed in Poland in recent years. When I was there for the first time, it must have been around 1997, everything still looked gray. People drove Polski Fiat, didn't speak foreign languages, walked around in cheap clothes and drank a lot of vodka. But Poland has changed. Today it is lively, many people speak English or German, in the evening people go to chic pubs and drink cocktails or craft beer. And Western car brands have pushed the Polish Fiat and the Czech Skodas off the roads. One thing, however, has not changed: the milk bars – in Polish Bar mleczny.
Not a child of communism
Contrary to what is often assumed, milk bars have been around in Poland for much longer. The first milk bar was opened in Warsaw on Nowy Świat in 1896. At that time, a farmer sold mainly agricultural, vegetarian products there, including milk. Hence the name milk bar. After the First World War, to the Second Polish Republic, milk bars already gained great popularity and allowed ordinary people to have a cheap meal.
However, the Polish communists took up this idea of a meatless and cheap diet for the population and opened many milk bars nationwide, and already existing ones were nationalized. In the 1980s, the system was even to be expanded, but the plans were not realized due to the state of emergency, lack of space and food.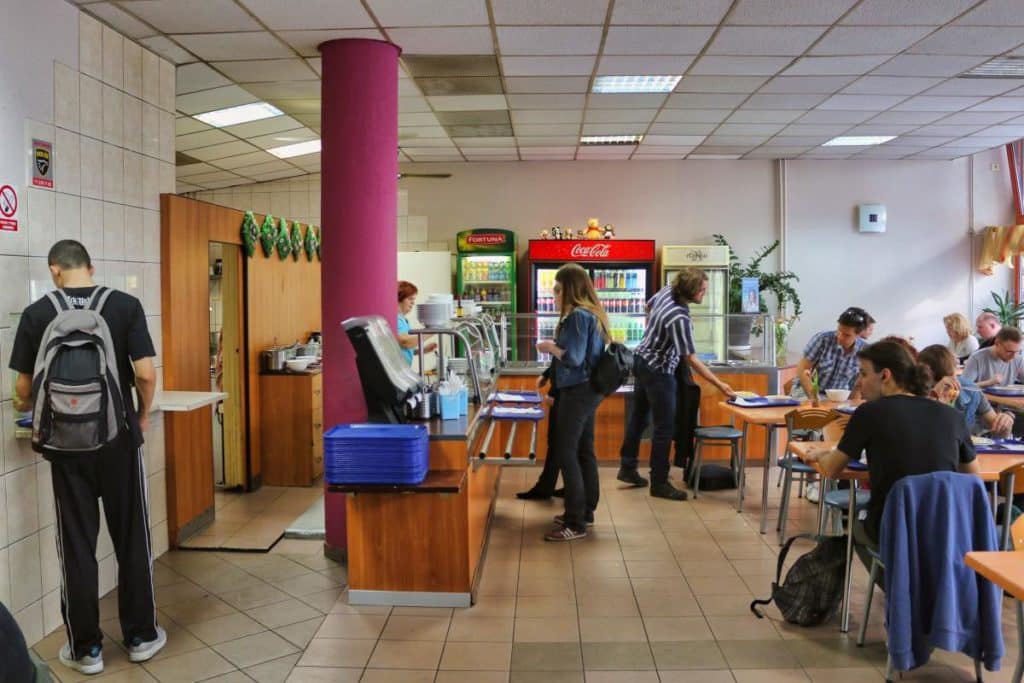 Fewer milk bars with more choice and still cheap
Nevertheless, the Polish communists made them much more popular. The Polish state subsidizes the stores to this day, even though their number has drastically decreased since the end of communism in Poland. But there are still some, and people still share this place like they used to. Professor and construction worker, student and pensioner sit at the tables and eat good Polish food that tastes like at home. The interior is still plain today. A few simple tables and chairs. In the window a few green plants. On the wall a blackboard with the dishes. Next to it a cash register and the often grumpy cashier and behind it the counter with the dishes.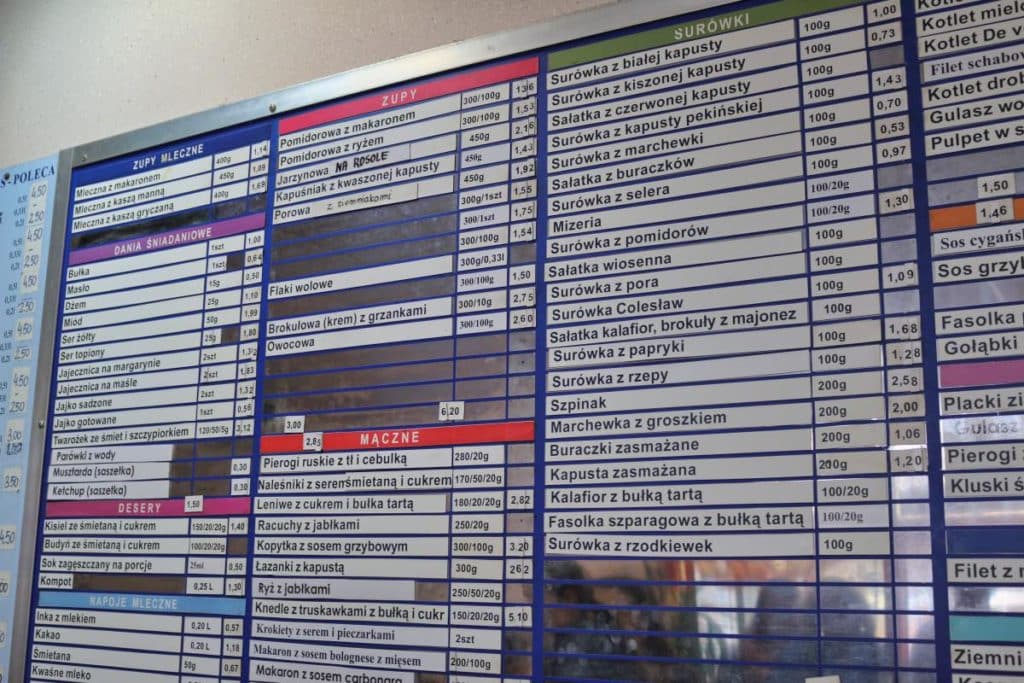 How to order in a milk bar
There is in each case a board with the offered dishes. If there is a price behind the dish, you can order the meal. If there is no price, the dish is not available today. Just write down your desired dishes. Here below you will find the most important dishes in Polish. The cashier will then add everything up. Usually you pay hardly more than 10 or 12 zloty (2.50 to 3 euros) for a large meal with drink. Now you get a piece of paper with the dishes. Then you take a tray and cutlery next to the food counter. There you hand the cook behind the counter the note and wait until the dish is ready.
Milk bar Poland – Where to take a seat
After a few seconds you have your food. The food is usually prepared in large quantities and kept warm. If you also ordered a drink, take a bottle from the refrigerator. Then you can find a place. If no table is free, it is common that you just sit next to someone at a random table. I usually sat down next to younger people at the table. If you feel like talking, it's not uncommon to do that. But if you just want to eat, that's okay too. When you're done, take the dirty dishes to the dish tray or the cleaning window. If you are not sure, simply watch what other people are doing.
Try typical Polish dishes in a Polish milk bar
I personally love cabbage rolls, in Polish they are called gołąbki. Also you must try Pierogi. These are dumplings with various fillings. For starters, try Barszcz, a beetroot soup that you may know from Ukrainian cuisine. Many people also find Bigos, a stew with sauerkraut, white cabbage and sausage really tasty. On the other hand, desserts from Poland are rather unknown. I personally like desserts with poppy seeds, which is why I found Makowiec quite delicious. But you can try various since most things are cheap!
Soups
Barszcz czerwony – borscht is soup from beetroot (vegetarian)
Żurek – is a sour flour soup with potatoes or eggs
Flaki – is a very unusual tripe soup. If you know what tripe is, you'll know that you're getting a chopped up beef stomach. It takes some getting used to, but the tasty spices usually make up for it.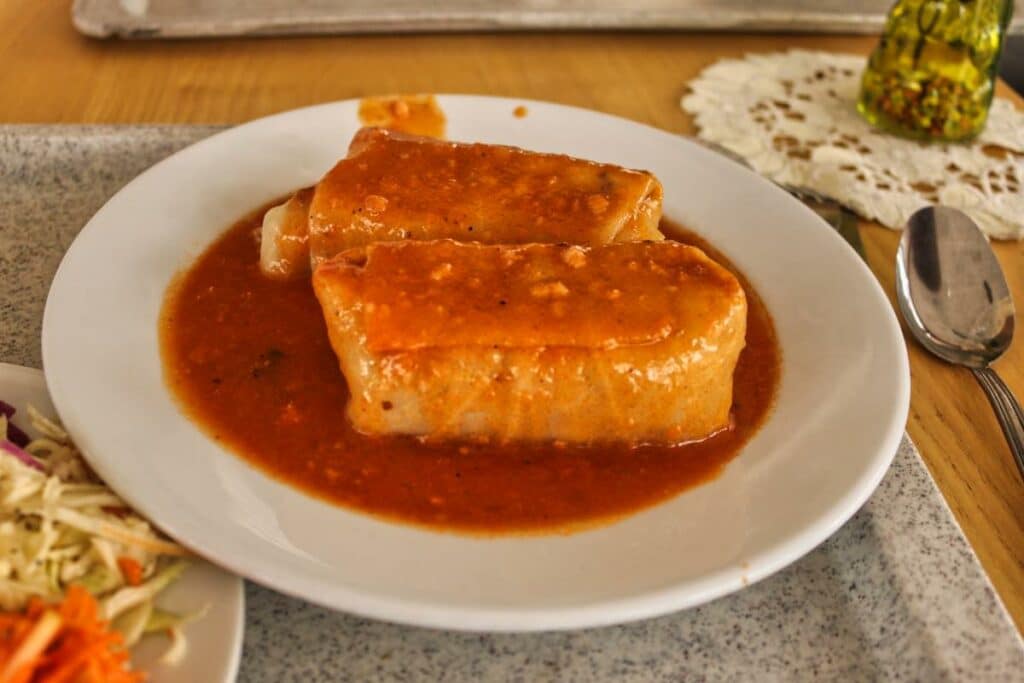 Main dishes
Bigos – is a stew with sauerkraut and sausage
Gołąbki – come originally from Lithuania and are cabbage rolls with minced meat in tomato sauce
Kiełbasa – are Polish sausages -even if you want a white sausage, like in Germany, no problem: they are simply called biała Kiełbasa in Polish.
Kotlet schabowy – is a pork cutlet, and resembles the Wiener Schnitzel. They are actually always quite good.
Pierogi – are dumplings with a filling. But be careful. There are sweet and savory pierogi. Therefore, here is the distinction:

Pierogi ruskie – pierogi with a filling of potatoes and twarog (Polish cottage cheese) – (vegetarian)
Meat dumplings – dumplings with minced meat
Pierogi z kapustą świeżą i grzybami – Pierogi with cabbage and mushrooms (vegetarian)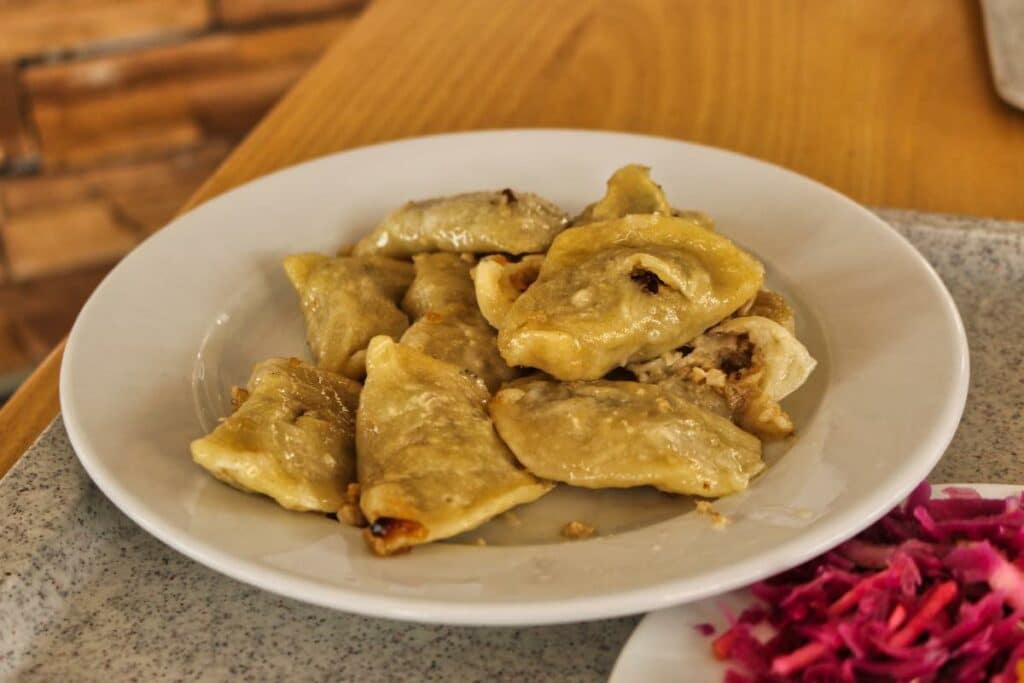 Garnish
Kopytka – are dumplings from cottage cheese (vegetarian)
Kasza gryczana – buckwheat (vegetarian)
Placki kartoflane – potato pancakes (vegetarian)
Desserts
Makowiec – are delicious poppy seed strudel (vegetarian)
Napoleonka – Polish cream cakes (vegetarisch)
Pączek – like a donut (vegetarian)
So, these are my recommendations. There is of course much more but I do not want to bore you. In any case, first a happy "Smacznego! (Bon appétit! in Polish).
The best milk bars in Poland
There are milk bars in practically every city in Poland. In the big cities you should even know the best ones in the city, because there are a lot of places to eat cheap Polish food in Warsaw, Krakow or Gdansk. Therefore, from our many Poland trips, we have also brought recommendations for the best milk bars!
Warsaw milk bars
Bar Mleczny Ząbkowski
Milk bar in Warsaw's hip Praga district, which we have already introduced to you in a own article. Here you can find the for many people tastiest pierogi in the city! Address: ul. Ząbkowska 2, Warszawa
Bar Familijny
The "family bar" is considered the most expensive milk bar in the city due to its exclusive location in Warsaw's boulevard. However, for the price you get great quality and also here a breakfast or soup usually cost no more than 8 zł. Address: ul. Nowy Świat 39
Krakow milk bars
In Krakow there are many expensive tourist places and less and less of the good old milk bars. Great if you know the best milk bars and can contribute to their preservation by eating there!
Bar Mleczny Krakus
Milk bar in Podgorze. The best offer. There are – kotlet shabowy, master potatoes with fried beetroot or raw with horseradish. At least five kinds of pierogi. The meal costs no more than 15 zloty. Address: Bolesława Limanowskiego 16, Kraków.
Bar Mleczny Żak
The best pierogi ruskie (with potato filling) ever. And probably the cheapest! We recommend to take 3 portions at once, so you do not have to stand in line three times. Address: Królewska 84, Kraków.
Bar Mleczny Pod Temidą
One of the most popular milk bars, because it is very centrally located. Here, in addition to Kraków students, many tourists come to enjoy the cheap food. Not a bad idea! Address: Grodzka 43, Kraków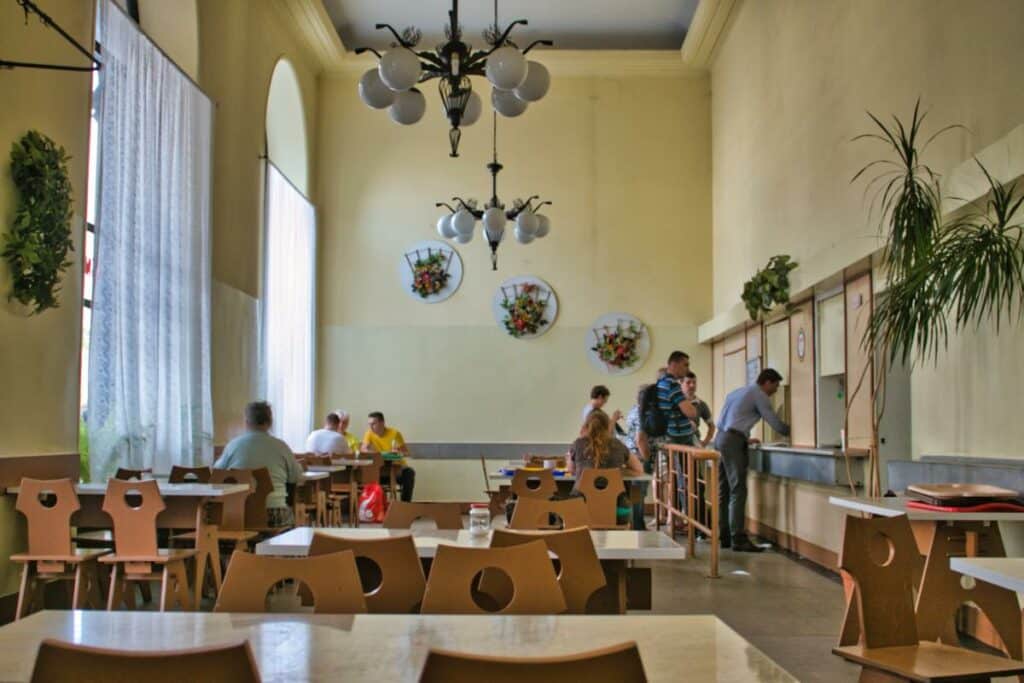 Bar Mleczny Centralny – Milk bar in Nowa Huta
A visit to Nowa Huta, the socialist planned city near Krakow, simply has to include a meal at the Bar Mleczny Centralny. Here everyone from the neighborhood is enjoying delicious Polish food at reasonable prices. Address: Osiedle Centrum C 1, Kraków
Wroclaw milk bars
Of course, there are still some milk bars in Wroclaw, too. All of them continue to serve cheap food. The milk bars are often even located in quite central places.
Miś
The milk bar Miś, just across the street from Kalambur, is named after a famous Polish movie. The decor is as simple as milk bars everywhere, the menu extensive. I had kopytka and a schnitzel here. It was quite good and I only paid 11 zloty. For coffee you can then go to the opposite Kalambur. Address: Milchbar Mis, ul. Kuźnicza 48, Wroclaw
Bar Mewa
This is the favorite milk bar of my Couchsurfing host Piotr. Most milk bars are closed on Sunday, including this one. Nevertheless, Bar Mewa is a really good choice Especially recommended are the golabki and the pierogi! Address: Milk Bar Bar Mewa, ul. Drobnera 4, Wrocław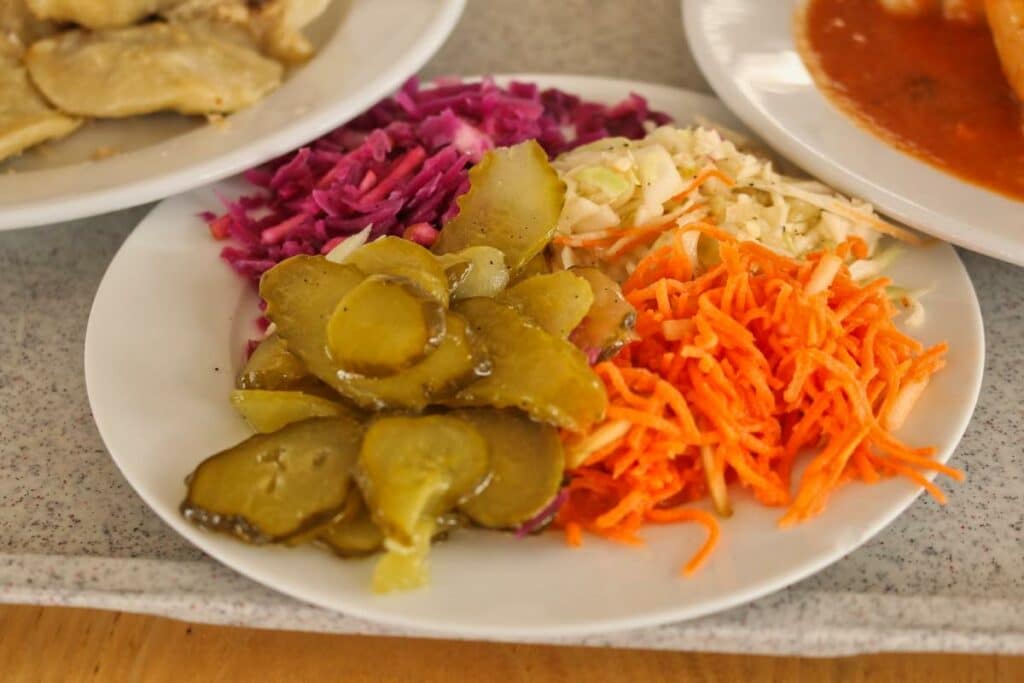 Gdansk milk bars
Gdansk is indeed a real magnet, especially for tourists. Nevertheless, there are still cheap milk bars even in the city center.
Bar Turystyczny
Bar Turystyczny is probably the best milk bar in Gdansk. There are several dozen dishes here and people don't mind standing in line. The service is not very friendly unless you order your food in Polish but for the cheap prices in the middle of the Old Town of Gdansk it's okay. Address: Szeroka 8/10, Gdansk.
Akademicki Bar Mleczny
It is more or less like a small college cafeteria, because many guests come from the nearby university. Therefore, the prices are cheap and the selection is big. Just like you expect it from a good milk bar in Poland! Address: aleja Grunwaldzka 35, Gdansk.
Milk bar Poznan
Bar Caritas
Eating at the Caritas social service? This sounds absurd only at first glance, because here the profits benefit a good cause. We highly recommend the pancakes here! Address: pl. Wolności 1, Poznań
Bar Pod Arkadami
The bar "Under the arcades" is best known for its dumplings with cabbage. For dessert, there are delicious cakes from a neighboring pastry shop! Address: pl. Cyryla Ratajskiego 10, Poznań
Schaboszczak od Dziadka
Milk bar located in the middle of the old town and known for its schnitzel all over the city. There is a huge table in the middle of it, where you can quickly get in touch with other hungry people. Address: ul. Szkolna 7, Poznań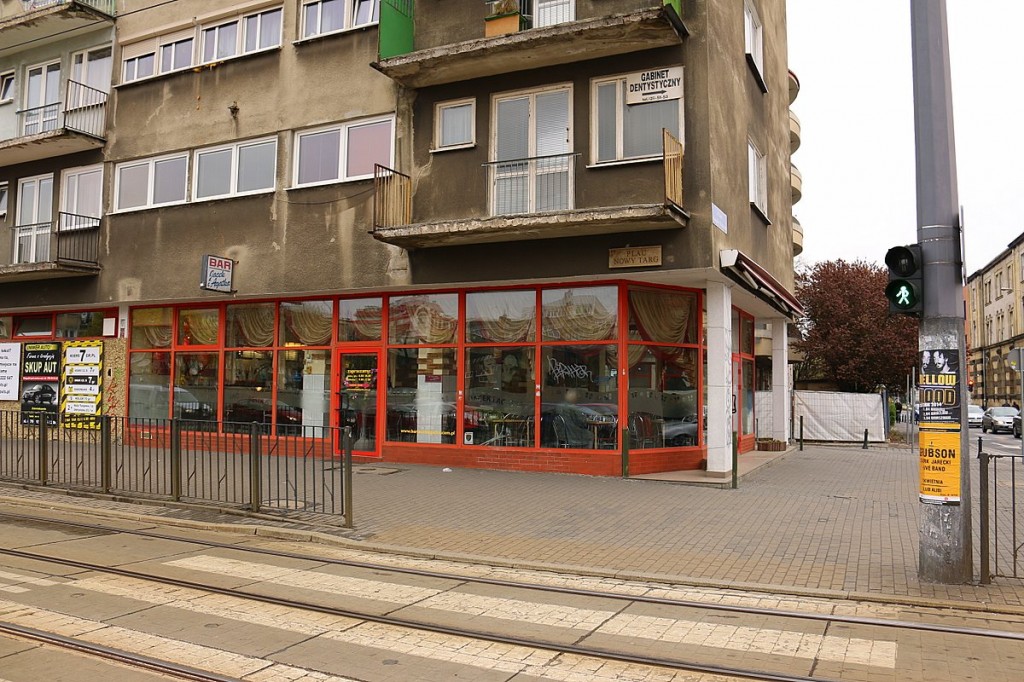 Milk bars in Poland are dying – Save the milk bars!
The history of milk bars in Poland does have one small damper. Since the end of communism and state support for milk bars, their number has been declining rapidly. It is now estimated that there are only slightly more than one hundred milk bars left in Poland. That is frighteningly few! Therefore, I must appeal to you at this point: Go to the milk bar for a meal. Otherwise, this Polish institution will soon cease to exist. Try good Polish food at a reasonable prices and save the milk bars!
Well, did you get hungry? Have you ever been to a milk bar in Poland? How did you like it? Did the text help you? If not, help me to improve it! We are looking forward to your comments.