Romania is a unique place in Europe as it's home to a diverse landscape that recommends it as the perfect destination all year round. The misty Carpathian mountains are perfect for wintertime, as you can enjoy the snow and practice skiing in a magical environment.
However, during summer, you may retreat south in the breeze of the Back Sea. Imagine swimming in the sea's clear waters or sipping refreshing cocktails at the nearby beach bar. Sounds like a relaxing experience, isn't it?
Given the variety of destinations this country has to offer, this article will invite you to explore the top 7 places to visit on Romania's Black Sea coast as well as some hidden gems. So read on, and let's dive in.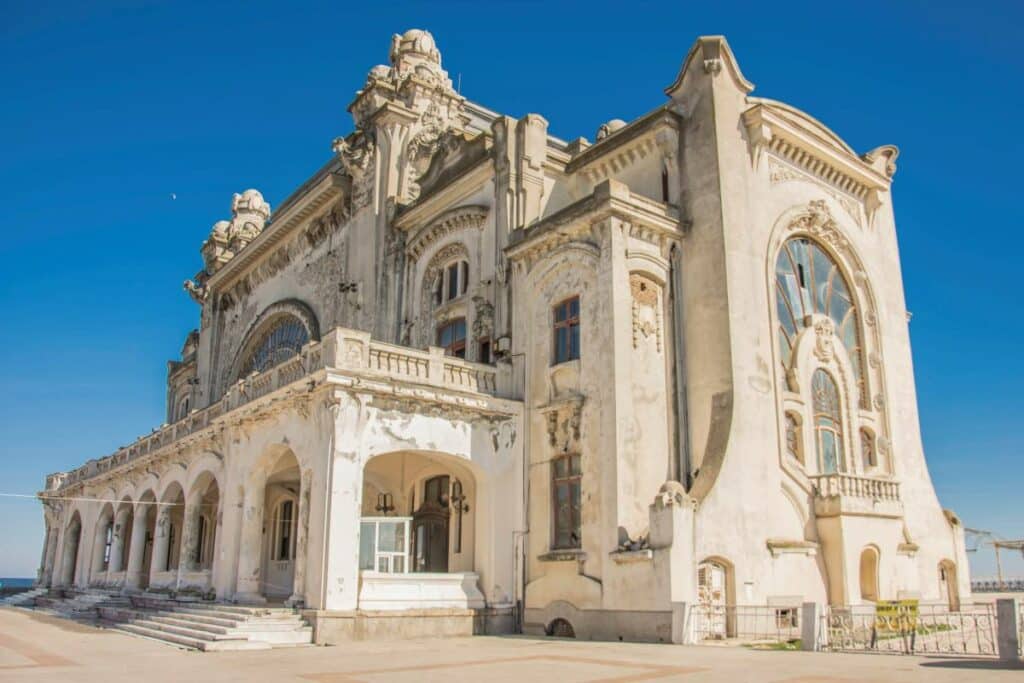 Wandering around Constanta
Constanta is the largest and most important port on the Black Sea coastline and is considered a top destination for summer holidays. While preserving a historical aesthetic in the old town, you'll definitely love its sandy beaches, archaeological treasures and several fantastic museums for those with a soft spot for history.
While enjoying the sunlight on the beach may sound like a great idea, you should also explore the atmosphere of the old town centre. You'll be delighted with the perfect blend of old and new that some spots assure in Constanta. So when visiting, make sure you get to see:
The famous Constanta Casino – a masterpiece of the art nouveau style.
The Great Mahmudiye Mosque: filled with Byzantine architectural elements. King Carol I built this landmark in 1910.
The Roman Edifice with Mosaic, which history enthusiasts will adore.
The Genoese Lighthouse was built around the 1300s in honour of the Genoese merchants who had established a flourishing sea trade in the city.
The Romanian Navy Museum offers an interesting perspective on both military and civil navy life.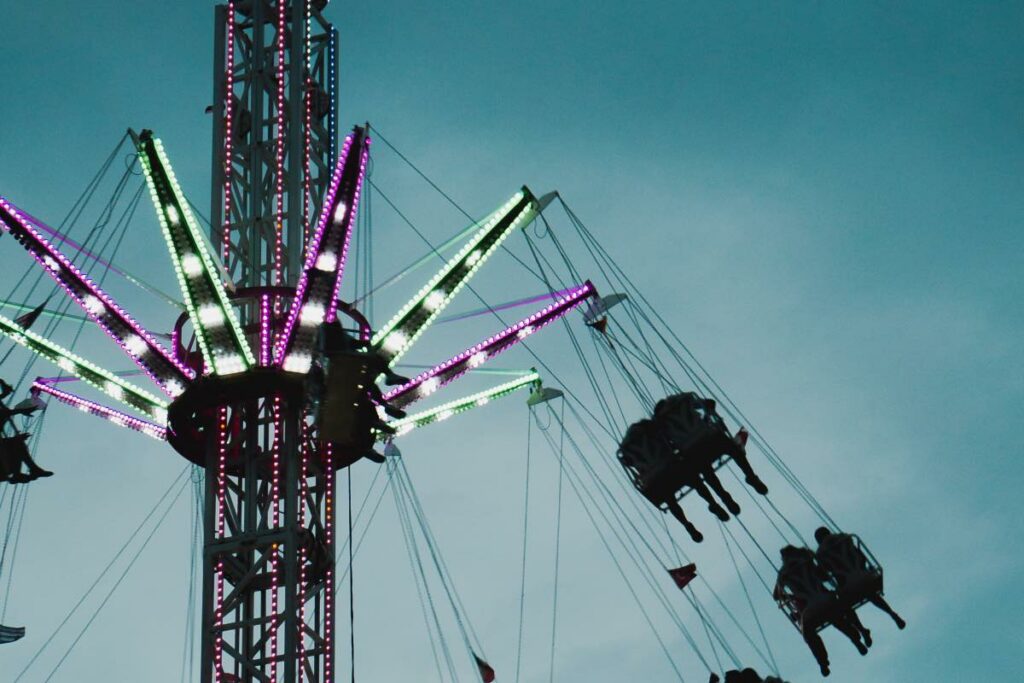 Experience Nightlife In Mamaia
If you are fans of an active nightlife, Mamaia is the place for you. The place is located in the northern part of the Romanian Black Sea coast, perhaps in one of the best places of all Romanian resorts. This is where guests come who want to really let off steam for once.
Many pool parties and private events are held here in prestigious clubs. Mamaia has its own scene of nightclubs, each hosting different parties. So if you're into wild parties and VIP treatment, you should sneak into clubs like Fratelli Beach & Club, Bamboo Club, Loft Mamaia, Biutiful by the Sea, EGO Club Mamaia and enjoy an evening of drinks, dancing and a great view of the beach.
Olimp – A Place For Peaceful Moments
Looking for a safe haven to create long-lasting memories with your loved ones? One of the best places for families with kids in Olimp is located in the resort with the same name.
This beach is particularly unique as the coastline is filled with bays from place to place. Thus, it creates ideal places to swim and play, especially for the little ones.
The resort is a peaceful oasis compared to the active Mamaia. You can enjoy peace and silence in one of the arranged places with different sunchairs and umbrellas or simply "camp" directly on the sandy beach. It is up to you how you spend your chill-out moments.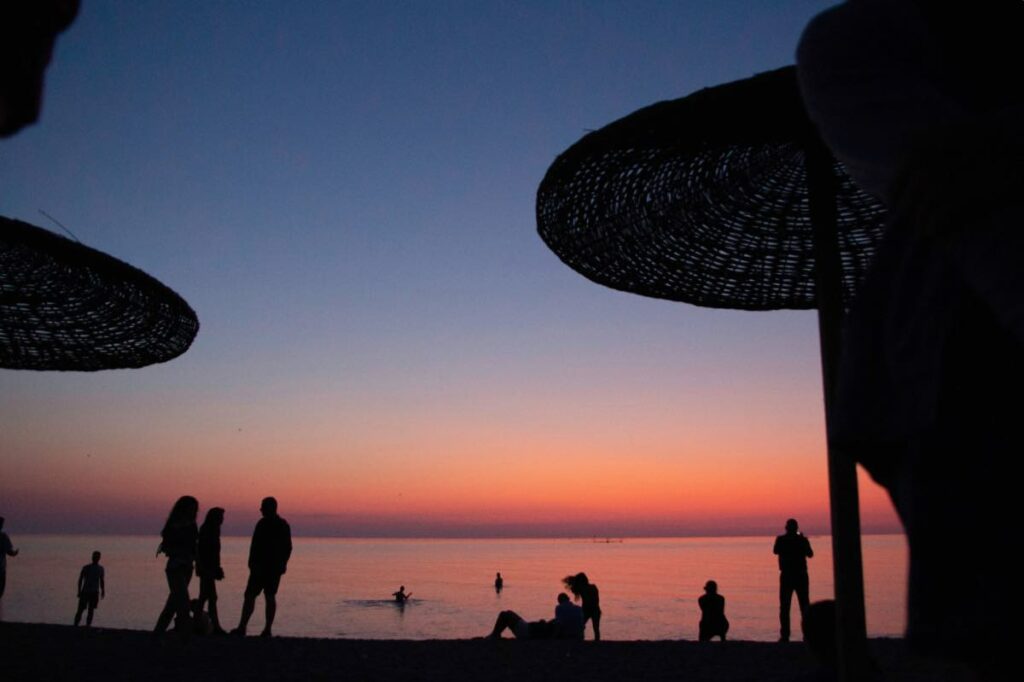 Enjoy Nonconformity In Vama Veche
Things are even a touch freer in Vama Veche. This place on Romania's Black Sea coast is famous for its nonconformity, which allows people to behave the way they feel. Thus, Vama Veche has long been a haven for bohemians, hippies, rockers, intellectuals and anyone seeking a freer life. Vama Veche is considered a place of freedom of thought, artistic creativity and free spirits.
The nightlife here is lively but in a very different way than in turbulent Mamaia. The music styles in the clubs are alternative: from minimal techno to reggae to goa, there is a place for every alternative music style. You can also just as easily sit around a bonfire on the beach with people with a guitar. Anything goes in Vama Veche, nothing has to.
Besides the rich nightlife of Vama Veche, however, there are a few other activities worth doing here:
Visit Bulgaria! The border is less than a kilometer from Vama Veche, so you can cross it on foot. Take your passport with you, after all there is still a passport control here. If you go by car, you can explore the Bulgarian part of Dobruja, as this section of the Black Sea coast is called.
Also explores the underwater shipwreck! If you can dive, go to the Marine Explorers Dive Center and book an exploring session of the shipwreck just 150m offshore.
Visit 2 Mai, Vama Veche's neighbour. It is a family-friendly village, a better option for families with children.
Vama Veche is not necessarily a place is a feeling, a season, or a festival that lasts all summer. You will feel its pulse as soon as you step into the village. It's a never-ending party destined for all looking for freedom.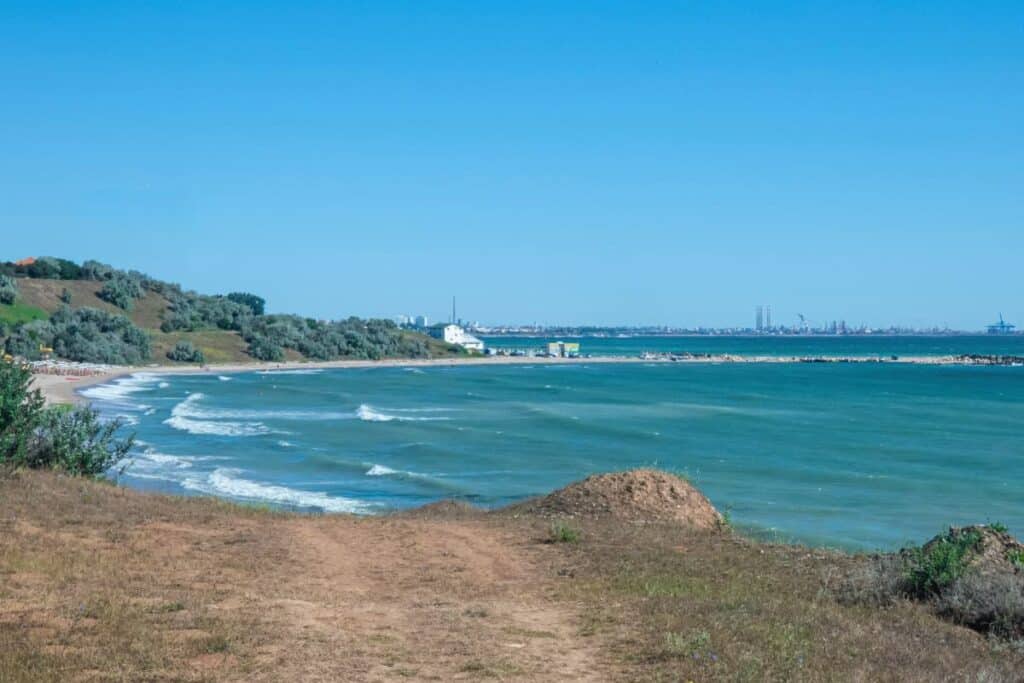 Live the Authentic Sea Life in Tuzla
This is the most picturesque beach on Romania's Black Sea coast, located half distance between Constanta and Mangalia. The beach is famous for its crystal-clear water and unique landscape and is considered a real hidden gem of the Black Sea. Given its remote, hidden location, the entire place is spotless and well-maintained.
As it is still a modest beach in a small village, accommodation is still progressing. So you'll get to experience life in a tent for a few days if you desire.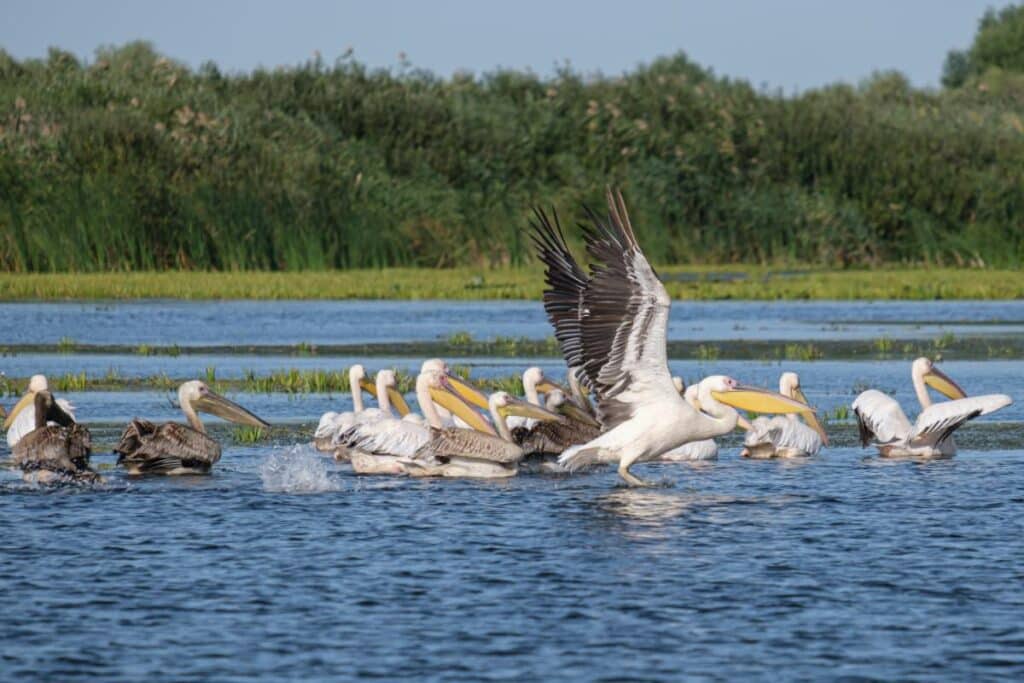 Marvel At The Wilderness of Vadu
Perhaps the most beautiful wild beach is Vadu, a coastal destination in the middle of nature's wilderness. This fantastic strip of sand is placed inside the Danube Delta Biosphere Reserve, the southern end of a very long beach (15km).
If you're looking for a quiet and serene place near the sea, Vadu is the place for you. You won't find any restaurant here. So, bring everything you need for a day at the beach, including food and water. You'll have the perfect environment for meditation and self-care away from loud music.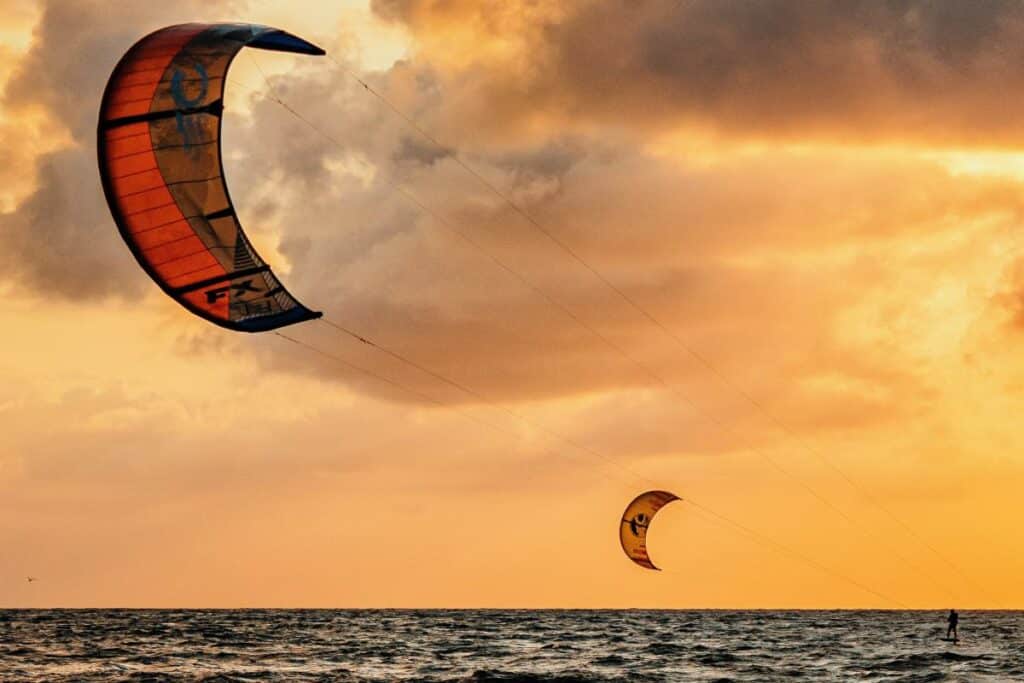 Discover the Wild Beach Corbu
Another hidden gem of the Black Sea is Corbu, an untamed beach part of the natural reserve. Just like its other wild sisters, this is where you'll hear only the soothing sound of the waves and see the seagulls dance. Those looking for peaceful days near the sea are invited to visit this natural oasis.
This is also the perfect area for those who love water sports such as windsurfing, kitesurfing, sailing, diving, snorkelling, fishing, and bird watching. The sea's crystal clear water will allow you to enjoy a good snorkelling session, exploring underwater life.
Just make sure you pack everything you need before venturing into this area, as there are no shops or restaurants to buy food or water.
The most beautiful places on Romania's Black Sea coast
So there you have it, the top 7 places to visit on Romania's Black Sea coast that are really worth your attention. Whether you're looking to relax for a few days on one of the wildest beaches gazing at the beauty of nature, or clubbing nonstop, there is a place for everyone.
All you have to do is pack your bags, rent a car and start discovering all these fantastic places Romania offers.