Romania is an incredibly diverse country: centuries-old cities, gorgeous mountain landscapes in the Carpathians, beautiful beaches on the Black Sea coast are just a few reasons to plan a trip to Romania. It is not always easy to find practical information on the spot that will help you. We have therefore looked at what information will really help you and give you here some Romania travel tips, so that your vacation will be an unforgettable experience.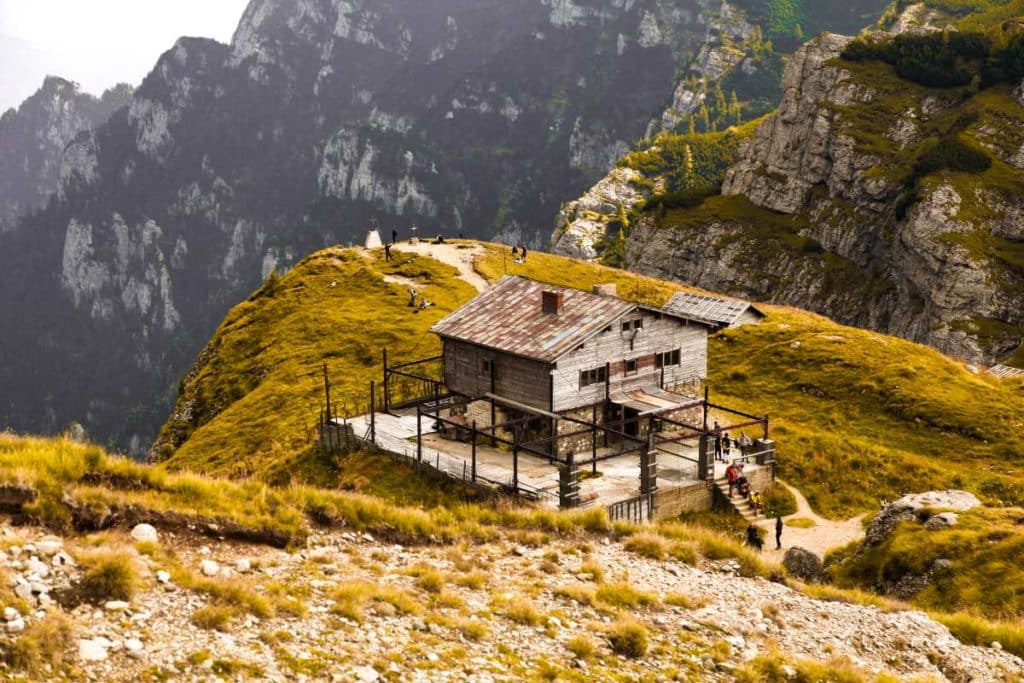 Romania – Climate
Of course, there is not only a single perfect time to travel to Romania. When is the best time to travel and where depends very much on what you want to see and do. To sum it up: city trips are possible all year round. Skiing in the Carpathians is possible for a long time, sometimes even until April or May. For beach vacations you should go in July or August, when you will most likely have good weather. For hiking in the Carpathians we recommend the months of April and May, but in general you can hike from March to November.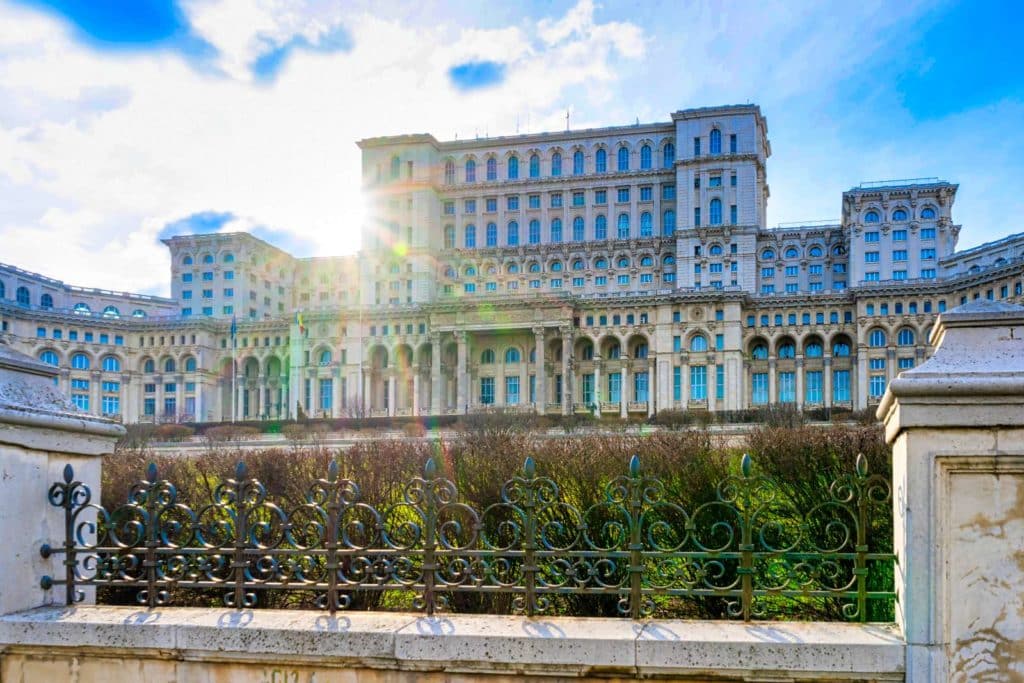 The most beautiful sights in Romania
We have already introduced you to the most beautiful Romanian sights. There is a lot to see in Romania, but you should not miss these places:
Bucharest: The Romanian capital offers an exciting mix of old churches, classicist palaces and communist show-off buildings and should not be missed on any Romania vacation.
Timișoara: Some 15,000 historic buildings await you in the "City of Religions" in the west of the country, which will soon hold the title of European Capital of Culture.
Wooden churches in the north of the country: In Maramureș in northern Romania, there are a number of historic wooden churches, some of which have been declared World Heritage Sites by UNESCO.
Sighișoara: The center of Sighișoara, with its alleys, the Stundturm and the supposed birthplace of Dracula, is also included in the list of World Heritage Sites.
The Romanian Carpathians: hours of hiking, lonely mountain peaks, modern ski slopes and picturesque mountain passes – the Carpathians are unique and will not disappoint you.
Constanța: Romania's largest city on the Black Sea offers ideal conditions if you want to combine a beach vacation with sightseeing and has one of the country's most iconic buildings to offer, the Casino.
Sibiu: The multicultural city has many museums, theaters and classical sights such as churches and palaces and looks like something out of a fairy tale.
Iași: Iași was the most important city of the Principality of Moldova, so there are many historical sights to see here, of which the Palace of Culture is particularly impressive.
Voroneț Monastery: Which of the monasteries with their paintings on the outside is the most beautiful remains a matter of taste. For us, however, Voroneț is definitely one of the most beautiful places in the country.
Brașov: Medieval town houses, magnificent churches and several synagogues can be found in Brașov as well as bears. At least with a little luck, because many of them live in the forests around the city.
Danube Delta: In the Danube Delta you could discover an idyllic and often still untouched natural landscape. The area is also home to the Lipovans, a Russian-speaking minority.
Entering Romania
Romania is part of the European Union, as an EU citizen you do not even need a passport, but only an identity card to enter the country. After that, you can stay in the country for 90 days without having to register. If you are a non EU-citizen, please check the website of your embassy.
Romania Arrival – How to get to Romania
Before you start your vacation, you have to think about how to get to Romania, which is why we put a lot of emphasis in our Romania travel tips on presenting you the different travel options in as much detail as possible.
By plane
Many Romanians live abroad in the West, so traveling by plane is not only easy and uncomplicated, but also almost paradisiacal conditions prevail in terms of the route network. Bucharest has two airports, Henri Coandă and Băneasa. From Western countries, you can also easily get to Cluj, Bacău, Craiova, Iași, Sibiu, Suceava, Timișoara and Târgu Mureș. You see, there is no shortage of options to fly to Romania. Many flights are offered by WizzAir, but you can also get to the country with Lufthansa and the Romanian airline Tarom or Blue Air and many other airlines.
By train
A train trip to Romania offers a decelerated and climate-friendly alternative to traveling by plane. However, you need to bring enough time with you. From Munich, for example, it takes 25 hours to get to Bucharest. If you plan to make stops in Hungary or Slovakia along the way, traveling by train is highly recommended. The best way to book directly is via this page*, which shows you the cheapest saver prices of Deutsche Bahn.
By car
It is best to drive via Hungary if you want to go to Romania. In Hungary you need a vignette and in Austria a "Pickerl". Tolls are charged in the Czech Republic and Slovakia. Since Romania is not part of the Schengen area, you have to plan a short waiting time at the border, depending on the crowds.
By Bus
You want to go to Romania by bus? Then you need time and good nerves, because the journey is no walk in the park. However, the buses of Flixbus* are very comfortable and bring you safely and reliably to your destination. Depending on where you live, you should expect a travel time of over 20 hours, so it hardly makes a difference whether you take the train or the bus.
By ship
The most beautiful way to get there is on the Danube. From Passau or Vienna, you can take a ship to Romania, and the trip itself is a unique experience, not only at the Iron Gate. The cruises last two to three weeks, depending on the provider and route.
Travelling in Romania
Once you arrive, you may want to explore not only one place in Romania, but get around locally. Our Romania travel tips therefore include information on how to best get around the country.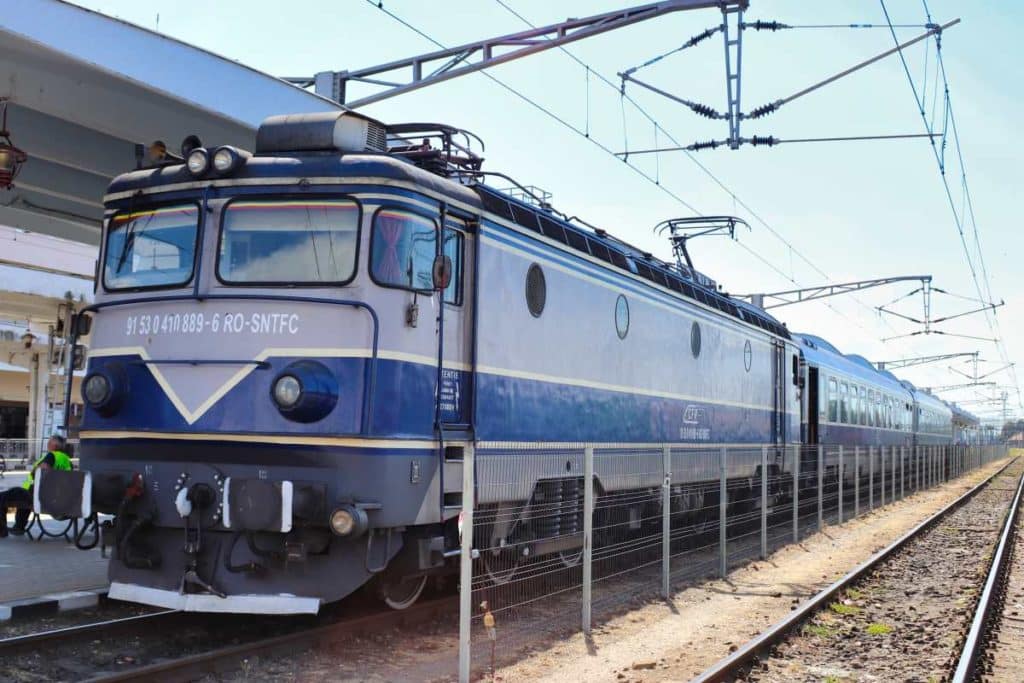 By train
By train, you can travel cheaply in Romania. There are now also some fast railroads that roll through the country as intercity. You can easily buy tickets on the website of the state railroad, which is also available in English. Some of the stations in Romania are beautiful. However, the network is not always very dense outside of larger towns, so you may have to rely on a combination of train and bus rides.
By bus
Tickets for bus rides are available at bus stations, which are often located near the train stations. With the buses, which are operated by various companies, you can easily get to all parts of the country and also to almost every small town. Familiarize yourself with the respective providers before your trip and, if possible, book online in advance to get a free seat. Flixbus* also offers trips through the country, where you can easily book a trip in advance in English.
By car
The road quality in Romania today meets European standards on the most important routes. Nevertheless, you have to be careful, because on the way you will encounter one or the other pothole again and again. The Romanian highway network currently covers more than 1000 km. There are also plenty of gas stations in the countryside. Hitchhiking is quite common in Romania, so you can also hitchhike yourself, a small tip is of course welcome.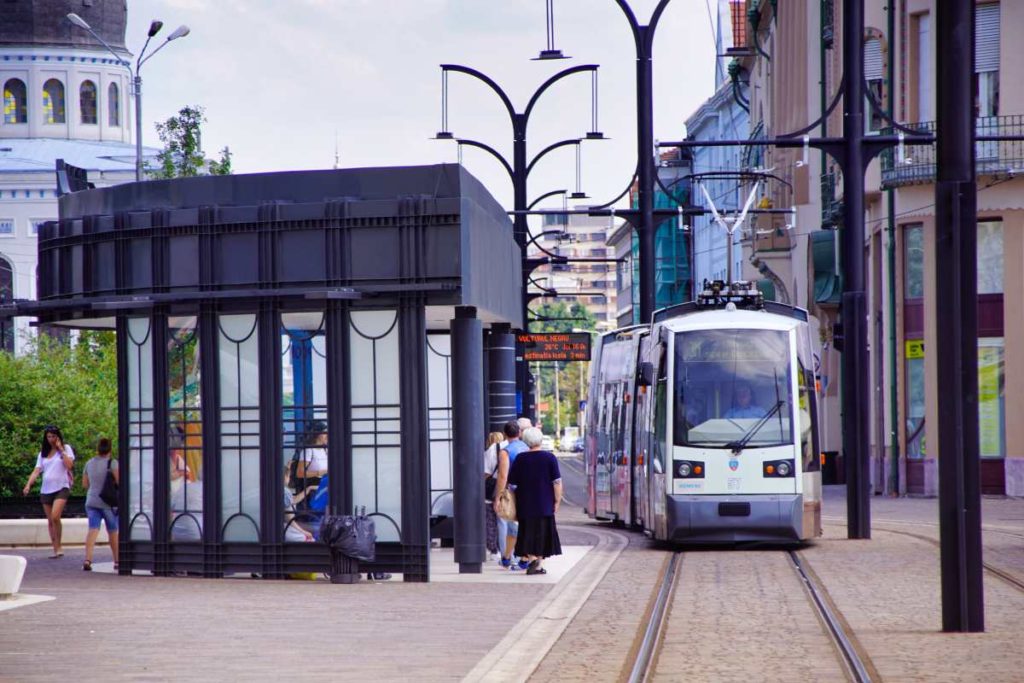 Local transport in Romanian cities
Once you've arrived, you'll need to get around the cities themselves. And it goes without saying that you can't explore a city of millions like Bucharest only on foot, which is why our Romania travel tips also include a list of inner-city means of transport.
Metro
A subway has been rolling through Bucharest's underground since 1979. To this day, the Romanian capital is the only place in the country where you can ride underground. The Metrorex network comprises four lines, is modern and has over 50 stops. Especially if you want to explore the outskirts, the Bucharest Metro is a reliable and indispensable companion.
Trams
You can travel by streetcar in over ten cities in Romania. In addition, there are some cities with trolley buses, i.e. buses that are suspended from an overhead line and follow fixed routes. The tickets are cheap, but the streetcars are often quite full, especially at peak times.
Buses
Similarly, buses run in the city center and are available in even more cities than streetcars. Many cities also have mini-buses, also known as maxi-taxis, where you can pay the driver directly. However, you may need some knowledge of the area or the help of fellow passengers if you don't want to miss your stop. In addition, you must clearly tell the driver when you want to get off.
Cabs
By cab you can travel cheaply in and between the cities. However, there are one or two black sheep. You should make sure that the taximeter is turned on during the entire trip and that the price is clearly displayed, as well as the identification of the driver.
Uber & Co. in Romania
Driving services like Uber & Co. are often even cheaper in Romania than cabs. The advantages are obvious: You pay a fixed amount that you know before the trip. In addition, you are not dependent on cash or Romanian language skills. But there are also disadvantages, because the drivers do not always have good local knowledge and have not had any training in this area. You should therefore carefully consider whether this is an option for you.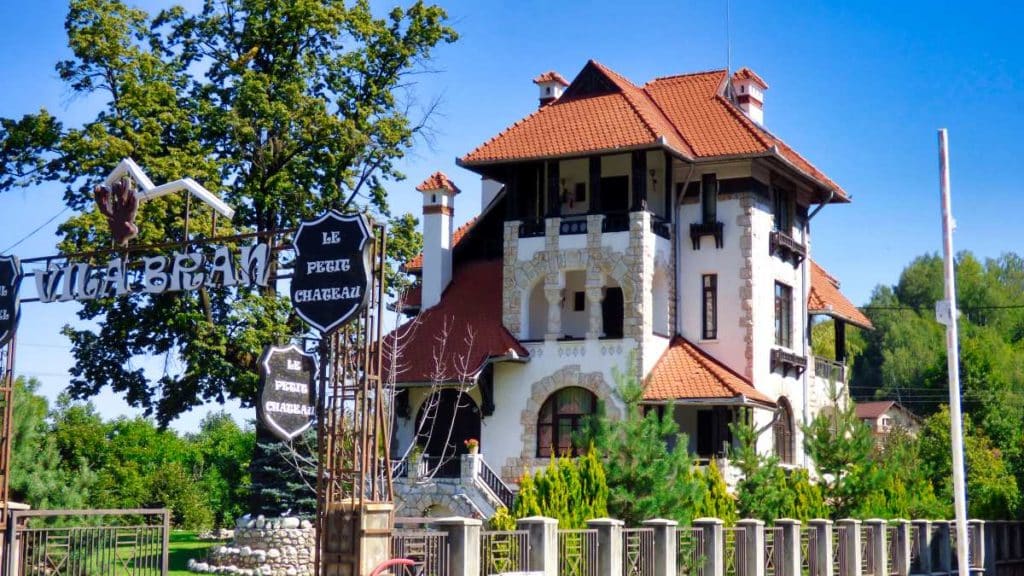 Staying overnight in Romania
Tired from exploring the many sights in Romania? Good to have a soft bed in a nice accommodation then!
Hotels
Romanian hotels are now of European standard, especially in the larger cities, and are usually quite inexpensive. If you haven't booked in advance, are traveling alone and don't have high expectations, you can also ask at the hotel if you can stay in a room for two (but then with a surprise guest). However, we recommend that you use booking sites such as Expedia* or Agoda*, so that you have a cheap and clean room for you.
Hostels
There are hostels mainly in larger cities, where you do not always have the opportunity to book a single or double room, but sometimes only a bed in the dormitory is available for you. On the other hand, you can stay much cheaper than in a hotel and this is certainly a good choice for our younger readers.
AirBnB and guesthouses
You can rent cheap private accommodation via AirBnB or other booking sites. Sometimes it's just a bed, sometimes a private room and sometimes a whole apartment offered by a professional company. A good and cheap alternative to hotels, but you should pay attention to the ratings of visitors.
Romanian language
Romanian is a Romanic language, just like Italian, Spanish or French, and if you speak one of these languages, many words will seem familiar to you. However, you will soon realize that it is not enough to speak Italian and get along in Romania, because in the Romanian language there are many words that come from Slavic languages, Hungarian or Turkish and make your life difficult. A few words of Romanian can't hurt in any case, which is why our Romania travel tips also include these helpful phrases:
| | | |
| --- | --- | --- |
| English | Romanian | Pronunciation |
| Hello | Salut | Salut |
| Good day | Bună ziua | Bune siua |
| Good evening | Bună seara | Bune seara |
| Thank You | Mulţumesc | Multsumesk |
| Please | Vă rog | Ve rog |
| Goodbye | Salut | Salut |
| I am looking for … | Caut … | Ka-ut … |
| I come from England | Sunt din Anglia | Sunt din Anglia |
| Yes | Da | Da |
| No | Nu | Nu |
| I (don't) understand | Nu vă înţeleg | Nu ve intseleg |
You want to learn more Romanian? Then we recommend the following book, with which you can easily and quickly take the first steps without being overwhelmed with too much grammar.
Speaking English and other languages in Romania
You will be surprised how far you can get in Romania with English. When I was in Bucharest for the first time, everyone on the street could understand me. However, you should not expect older people to speak English. There is a large German-speaking minority in Transylvania and Hungarian is spoken in many parts of the country, but this will probably only help you if you are Hungarian yourself.
Food in Romania
Romanian cuisine is generally very hearty and down-to-earth. It varies from one part of the country to another and you can expect many exciting culinary discoveries, because Romanian cuisine has been influenced by Hungarian and Turkish cuisine over time, which makes it so special.
The main local dishes
Zacuscă: a popular appetizer, which is a kind of mush made from eggplants or peppers
Mămăligă: a cornmeal polenta that is best eaten with a dollop of sour cream and is also great as a side dish
Ostropel de pui: a stew that originated in Hungary and contains a lot of chicken meat
Sarmale in foi de varză dulce sau murată: cabbage rolls, for which every family in Romania has its own recipe
Ciorbă de burtă: sour soup that tastes better than you would expect from the ingredients (offal).
Papanaşi: curd dumplings that are fried briefly and served with fresh fruit on the table
Safety
Romania is a safe country to travel, but pickpocketing is common in larger cities. In the evening and at night, however, you do not have to worry much, especially since security personnel and police often seem omnipresent.
Emergency numbers
General emergency call: 112 or 995
Fire fighters: 981
Accidents: 961
Tap water
The quality of drinking water has improved noticeably in recent years. However, it does not yet meet European standards everywhere. For brushing your teeth and making coffee or tea, the tap water in Romania is safe to use. However, if you want to drink water, we recommend packaged water from the supermarket.
Electricity
In Romania, the mains voltage is 230 V and the type F plugs that we are also familiar with are used in Western, Eastern and Central Europa. So you don't have to worry and you don't need to take a travel adapter with you.
Healthcare
The health care system is on a European level, at least in the cities. As an EU citizen, you are automatically insured in Romania, so you can go to a hospital here in case of emergency. However, you may have to pay in advance. Nevertheless, you can have the amount reimbursed by your health insurance at home. Most of the time, the waiting times in public hospitals and doctors are long, so many go to private hospitals or private doctors, which are more expensive. Pharmacies are available just about everywhere.
Money
The Romanian currency is the leu or lei (plural). 1 leu is divided into 100 bani and the exchange rate has stabilized in recent years.
Withdrawing money in Romania
There are ATMs on every corner in the cities. It is important that you do not select the conversion to euros when withdrawing money, but rather the conversion in the local currency, Leu. Otherwise, the bank will use a guaranteed rate, which is always significantly worse than the actual rate.
Credit cards in Romania
Credit cards are accepted almost everywhere in the country. Almost all stores and restaurants have a terminal. GooglePay and ApplePay work without any problems. VPAY cards can also be used, and of course the same applies to MAESTRO cards.
Changing money in Romania
You can also exchange money in an exchange office. Here a comparison is worthwhile, often there are several exchange offices in tourist places in the immediate vicinity. Two exchange rates are always given, depending on the exchange direction, the worse one is always valid. Some exchange offices charge a commission, it is best to ask before the exchange, because once you have accepted the money, it is too late.
Telephone and Internet
You can use your cell phone in Romania for the same price as at home. If you have a flat rate, no additional costs are charged. Network coverage is good and often above the German standard. If you are staying in the country for a longer period of time, it may be worthwhile to buy a Romanian sim card, which you can get from the providers Vodafone, Orange or T-Mobile.
Books with Romania travel tips and more
You need more Romania travel tips or want to explore the country on literary paths? Then our Romania book tips are just right for you!
This classic tour guide presents Romania and neighbouring Bulgaria in all its variety.
This well written books tells you everything you need to know about Romania's troubled history.
Who was the real Count Dracula? This book tells you what he was really like!
What else do you want to know about Romania? Feel free to leave us a comment and follow us on Facebook or Pinterest for more articles about Romania!