Poland is a very diverse country: centuries-old cities, beautiful mountain landscapes, primeval forests, enchanted lakes and medieval castles and palaces attract millions of tourists every year. Nevertheless, it is not always easy to find practical information to help you plan your trip. I have lived in Poland for several years and would like to present you my very personal Poland travel tips here, so that your vacation is guaranteed to succeed!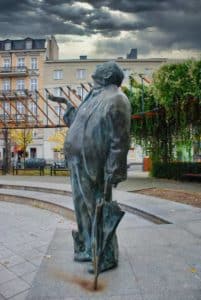 Poland – Climate
In a country as large as Poland, climatic conditions vary greatly from region to region. When you want to travel where depends not only on your vacation interests but also on local conditions. In this article, we have summarized the best time to travel for each region and type of vacation.
Climate in the west and center of Poland
In the areas close to the border with Germany, the weather of course hardly differs from that in Eastern Germany. Western Poland is located in a zone that forms the transition between the continental climate and the climate of Western Europe, which is influenced by the Atlantic Ocean. In summer it rarely gets really hot. Winters can be cool, but temperatures below -10° Celsius are rare. This also applies to central Poland with its capital Warsaw.
Climate in the south and southeast of Poland
The south of the country tends to be somewhat warmer, at least in the lowlands. In the mountains it can also get cool in summer, but in winter you have a snow guarantee, which is also true for the southeast of the country.
Climate on the Polish Baltic Sea coast
The weather in north-western Poland is characterized by the Baltic Sea climate and therefore mild in summer, the bathing season lasts from June to August. The north-east of the country is by far the coldest region. The winters in cities like Białystok or Suwałki are quite feared, with temperatures of -20 degrees Celsius or even less to be expected in December and January. On the other hand, just like in the Masurian lake area, it often does not get as hot here in summer as in the rest of the country.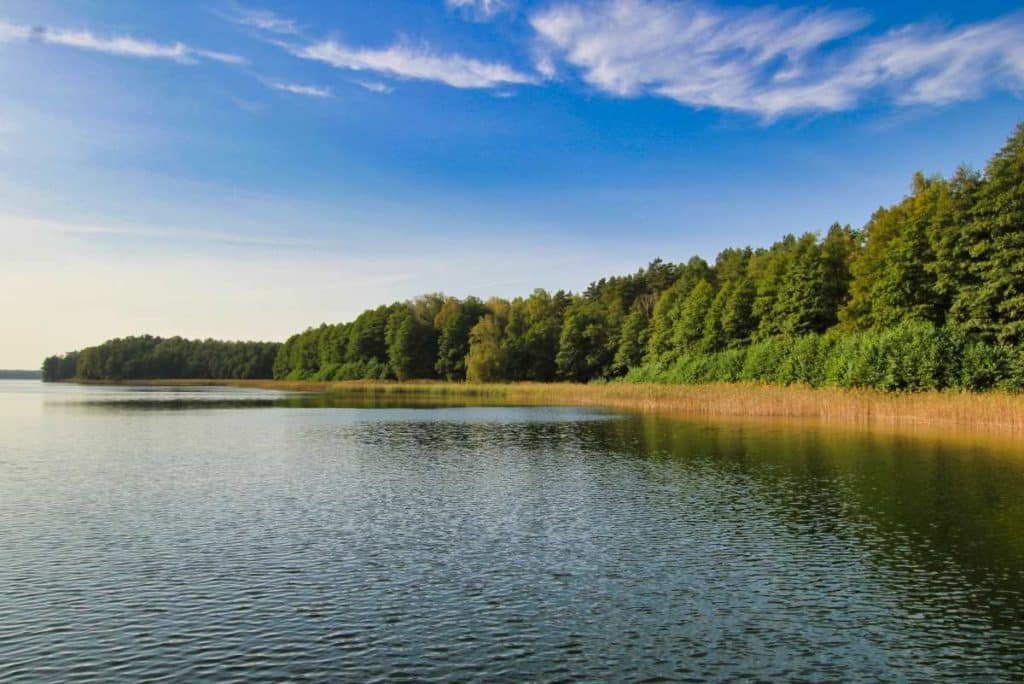 The absolute Must Sees and best Poland travel tips
A country as diverse as Poland naturally offers numerous beautiful destinations. But some of them are rather something for Poland connoisseurs. We have summarized more on our overview page about Poland. But you should definitely have seen the following places in Poland: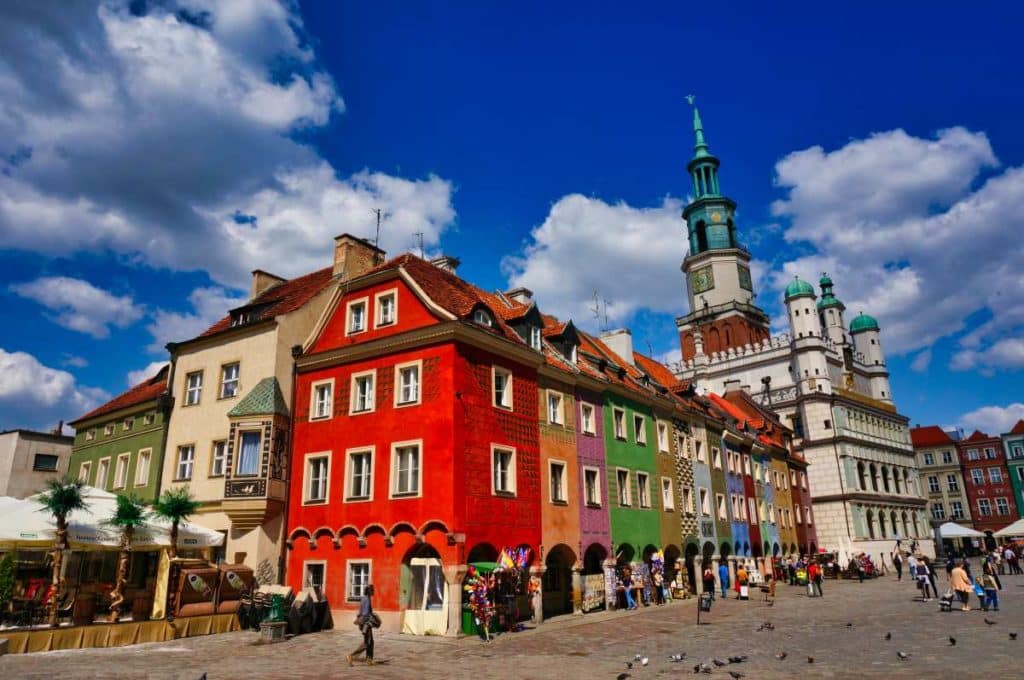 The most beautiful sights in Poland
In addition to the absolute must-sees Warsaw, Cracow, Gdansk and Masuria, there are many other places worth visiting. Here is a small overview of the best Polish sights:
Poznan – the historical capital of Poland is only a stone's throw away from the German border and is a real treat, especially for fans of architecture
Zamość – The old town of the "Padua of the North" has been a UNESCO World Heritage Site since 1992. On the gorgeous renaissance-style market place stands the famous town hall with its curved staircase, which has often been used as a film set.
Jasna Góra Monastery in Częstochowa – The most important pilgrimage site in the country is located here on the Bright Mountain (Jasna Góra). Every year, several million believers make a pilgrimage to the monastery on the mountain to worship the famous Black Madonna.
Malbork – In the 13th century the Teutonic Knights built the largest castle complex in the world here. No wonder that the Marienburg (Malbork) Castle is a UNESCO World Heritage Site.
Białowieża-forest – The huge primeval forest, which is divided into a Polish and a Belarusian part is mainly famous because of the many bisons living here, of which many Poles are especially proud.
Zakopane – High up in the Tatra Mountains rises Zakopane, Poland's most popular winter sports resort. Whether for downhill skiing, cross-country skiing or ice skating, the city and its surroundings are perfect for a relaxing winter vacation.
Wroclaw – A few years ago, the Silesian city was the cultural capital of Europe and attracts visitors with numerous museums and sacal buildings.
Łódź – The country's third largest city has long struggled with economic decline, but is now a real insider tip and one of the country's most creative cities.
Lublin – For many, the picturesque Lublin in the east of the country is unknown, yet the city offers many wonderful sights away from the tourist masses.
Entry to Poland
Since Poland is part of the European Union, you as an EU citizen do not even need a passport, but only an identity card to enter the country. Afterwards you may stay in the country for up to 90 days without having to register. If You are not a European citizen, You should get in touch with the nearest Polish embassy.
Poland Arrival – How to get to Poland
It is no problem at all to get to Poland, no matter what means of transport you use. In the following we will introduce you to the most common ways of getting there.
By plane
Since many Poles live in other European countries and more and more tourists are attracted to Poland, there are countless air connections to Poland. Among others, the low-cost airlines Wizz Air, Ryan Air and Easy Jet fly to the many international airports in the country. The Polish airline LOT is also highly recommended. The airports are connected to the next larger city by trains or suburban trains. In Warsaw there are even two airports. The airport Chopin-Okęcie is much better connected to the city than the airport Modlin.
By train
Deutsche Bahn operates the Berlin-Warszawa-Express in cooperation with the Polish railroad company PKP. It stops on the route between Berlin and Warsaw, including in Poznan. If you want to travel further to the northeast or southeast of the country, you almost inevitably have to take this train and then change trains in Warsaw. If you want to go to the northwest of the country, you can also take a direct train from Berlin to Szczecin, the same applies to Lübeck and Schwerin. From there you can get to Gdansk and the other cities of Pomerania.
If you want to explore the south of the country, I recommend the Eurocity Wawel, which runs once a day from Hamburg via Berlin to Wroclaw, Upper Silesia and Krakow. You can also get to Wroclaw with a regional express, which runs three times a day from Dresden. In case You travel from Czech Republic, You will find direct trains running to Cracow. Ukraine is linked to Lublin and Warsaw via Lviv. If You travel from the Baltics or Belarus to Poland, it will be best to take the bus.
By Bus
The main cities are well connected to the European bus network. There are several daily connections from Western Europe and major Polish cities, for example with Flixbus*, Sinbad or Eurolines. Smaller private operators connect Poland's northern and eastern cities with Ukraine and Lithuania.
Traveling inside Poland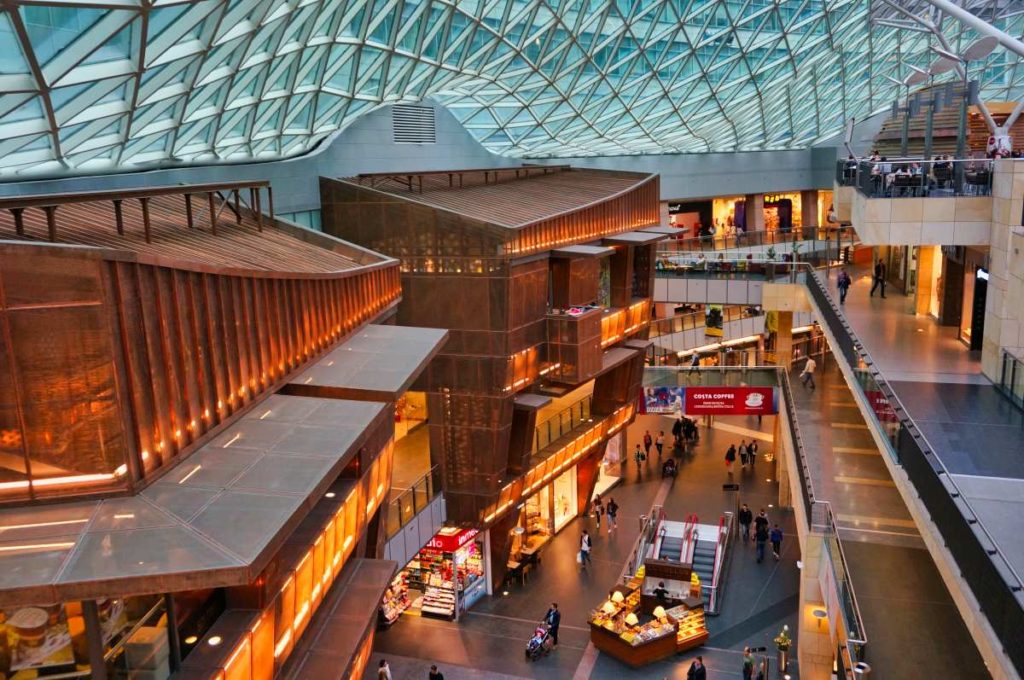 By train
In Poland there are good train connections between all major cities. The timetable is also available in English on the PKP Polish Railway Company website. More about trains in Poland, booking and other important information we have put together in our article about trains in Poland.
By bus
With the above mentioned bus companies you can comfortably travel to the biggest cities, as they are not only responsible for cross-border traffic, but can also be used within Poland. If you want to go to smaller towns, you can either use buses of the state bus company PKS or use private service providers. The bus stations are often located close to the train stations for the trains or are even integrated into them.
By car
The road system in the Poles has been improving in recent years. Villages and cities in Poland are connected either by highways (Autostrada), express roads (Drogi Ekspresowe) or the mostly less developed country roads (Drogi Krajowe). There are some highways in Poland that are subject to charges. All other roads in Poland can be used free of charge. Information about the toll roads can be found on the website of the Ministry of Transport.
By plane
In recent years, more and more former military airfields have been converted into airports that are not only connected to international air traffic, but also connect Polish cities with each other. In this list you can select the nearest airport and in the respective article you will be referred to the operator's page of the airport, where you can then call up a list of all places that are served. Most of the lines are operated by the Polish airline LOT.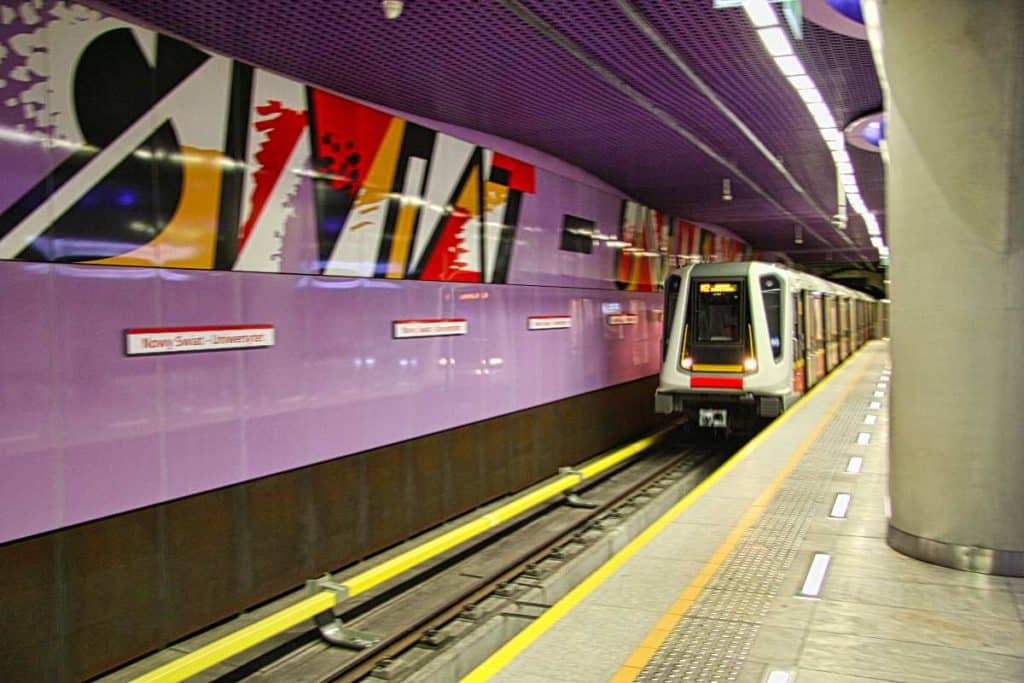 Public transport in Polish cities
Polish cities have a well-developed public transportation system. However, subways only operate in the capital Warsaw. In all other cities the local transport network is carried by streetcars, trolley buses (rare) and city buses. In public transportation, cashless payment is possible almost everywhere, tickets are also available from vending machines, and the menu is usually in English, occasionally also in other languages like German or Russian.
Cabs
Cabs operate in all cities. You should make sure that the taximeter is turned on, each cab driver must have his license open and the fare per kilometer must be visibly marked on the window pane. You should not expect the drivers to speak foreign languages.
Uber, Bolt etc
Much more practical and safe are driving service providers such as Uber or Bolt*. They are available in almost all reasonably large cities in Poland, are inexpensive and can be booked without any language skills. Payment can be made by card or in cash.
Overnight stay in Poland
Hotels
The standard of Polish hotels has improved significantly in recent years. In larger cities it is at western level, also in terms of service. Ratings at Booking.com*, Agoda* or Hotels.com are always a good indicator.
AirBnB
In Poland there is no limit for vacation homes. Therefore, many apartments in cities like Warsaw and Krakow are offered as vacation homes. In these cities, this leads to drastically higher rents, which, as in the case of Warsaw, may even be higher than the German level. Still, AirBnB is a cheap alternative and You can find cool places to stay. By clicking this link* You will get up to 50 € discount for Your first booking.
Hostels
Polish hostels are of western standard and can be found in many places, but almost never in smaller cities. On this website you can easily find a list of hostels in Poland.
Polish language
Polish belongs to the family of West Slavic languages. So if you already know some Czech, you will also understand a few words of Polish. Even if you know a few words of Russian, it will help you. The Polish language is not easy to learn, so most Polish people are happy if you make an effort and learn a few words:
| | | |
| --- | --- | --- |
| English | Polish | Pronunciation |
| Hi! | Cześć | Tsheshtsh |
| Hello! | Dzień dobry | Dshin dobre |
| Good Morning! | Dzień dobry | Dshin dobre |
| Good evening! | Dobry wieczór | Dobry vjetshur |
| Thank You | Dziękuję | Dshenkuje |
| Please | Proszę | Proshe |
| How are You? | Jak się masz? | Jak she mash? |
| Nice to meet You | Miło cię poznać | Miou tshe posnatsh |
| Excuse me | Przepraszam | Psheprasham |
| Yes | Tak | Tak |
| No | Nie | Nje |
| I (don't) understand | (Nie) rozumiem | (Nje) rosumjem |
Dialects and other languages in Poland
Compared to countries like Germany or Italy, there are only a few dialects in Poland, often limited to single regional words. Exceptions are Silesia in the south of the country and Poznan in the west. A separate dialect is also spoken in the border regions with Belarus and Ukraine, as well as on the Slovakian border and in Kashubia near Gdansk, although linguists disagree on whether these are not separate languages in the latter two cases.
Speaking English in Poland
By the way, you get along very well with English, young people all learn the language at school. Some older people still speak a few chunks of Russian, but they often don't like to do so because it reminds them of the time of communism in Poland.
Polish slang
By the way, if you want to curse properly or learn funny Polish words that are not in any dictionary, then take a look at the book Kauderwelsch Polnisch Slang* from Reise Know-How Verlag. I published it a few years ago exactly for this purpose. It's in German, so should speak that language.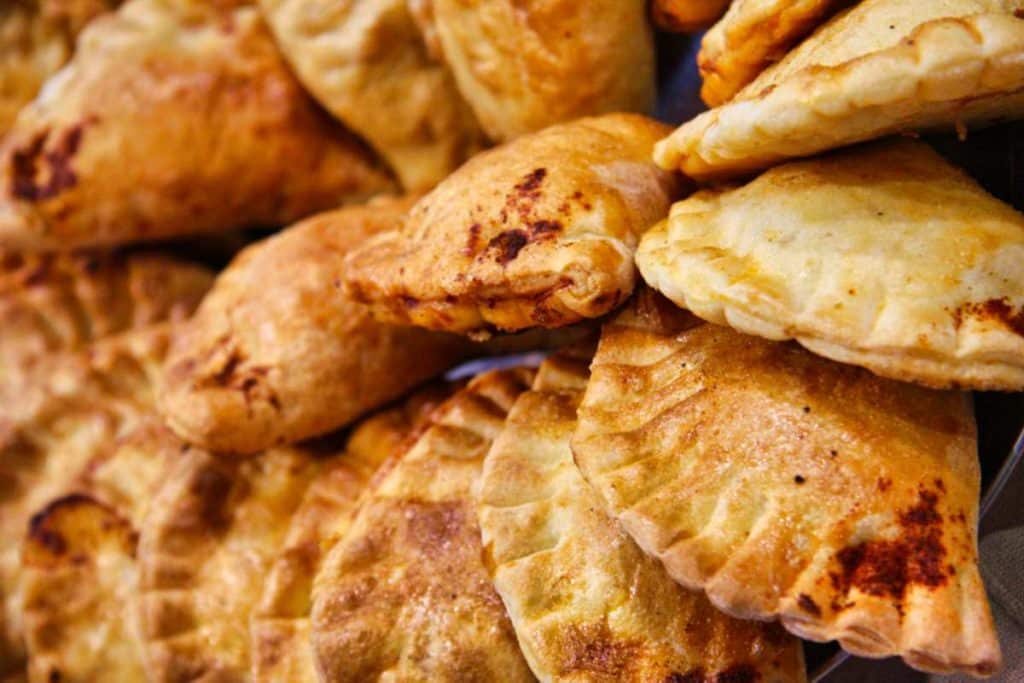 Food in Poland
Polish cuisine is quite hearty. Sometimes the same dishes have been cooked for centuries, especially the rural tradition of the country is reflected in the local cuisine. In general there is a lot of meat on the table, but also cabbage and cereals are important ingredients of Polish cuisine.
The main local dishes
Bigos – stew with sauerkraut, mushrooms and meat
Pierogi – Stuffed dumplings, available either sweet or salty
Barszcz Czerwony – beetroot soup, originally from Ukraine
Żurek – sour flour soup with egg
Gołąbki – literally "pigeons", cabbage wrap with meat filling
Depending on the region, however, there are many other typical dishes that refer to the respective affiliations of this part of the country to other empires in history.
Where to eat in Poland?
Polish restaurants have made a huge leap forward in recent years, both in terms of the quality of food and service. In the larger cities the menus are usually in English.
Restaurants with international cuisine were the absolute exception 20 years ago, but now there are Italian, Chinese, Japanese or other restaurants in smaller towns and sometimes even in villages.
A Polish speciality are the milk bars, a relic from old times, which we present to you in a separate article – a unique experience guaranteed!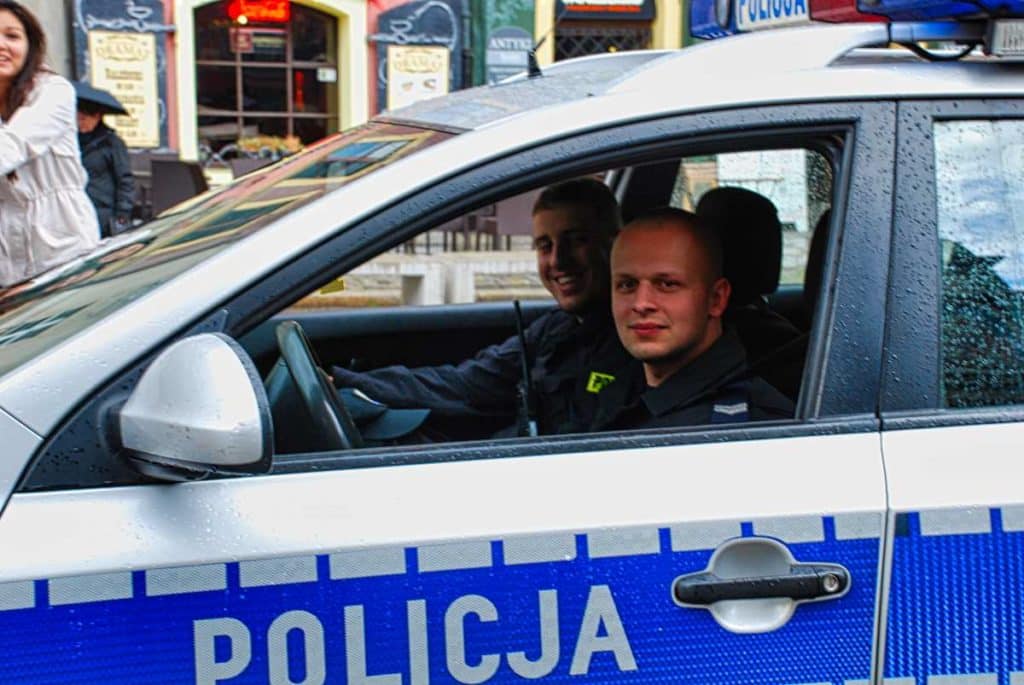 Security
Poland is a very safe country. You don't have to be afraid of robberies, but it is best to carry your valuables as close to your body as possible on the bus and streetcar. In the evening it can seem a little unsafe in some streets. It is very rare that it becomes dangerous here, but you should then refrain from speaking English or other languages. Soccer matches are a somewhat unsafe terrain. A lot has changed here in recent years, but riots by hooligans can still happen. Car theft is hardly an issue in Poland anymore.
Emergency numbers
Should something happen, you can call the emergency numbers. Often someone on the end of the line speaks English:
Police: 997
General emergency call: 112/911
Fire department: 998
Card blocking (only for EU citizens): 116 116
Tap water
The tap water can be drunk throughout the country without hesitation, but it does not taste very good everywhere.
Electricity
There are no differences to most European countries both in terms of mains voltage and in terms of the sockets used. Nevertheless, we recommend the use of a travel adapter if You are from outside of Europe.
Health
The health care system, at least in the cities, is at European level. As an EU citizen, you are automatically insured in Poland, so in case of emergency you can go to a hospital here as well. You may have to pay in advance for treatment there. However, you can get this amount reimbursed by your health insurance at home. The waiting times in public hospitals and with doctors are often long, which is why many go to private hospitals or private doctors, which are more expensive. I can recommend the chain Luxmed, which is represented in many cities. You can find pharmacies on every corner, many drugs are also available in supermarkets and kiosks.
Money
The official national currency is the Polish Złoty, which is divided into 100 groszy. It is the legal tender and must be accepted everywhere. In some areas it is also possible to pay with Euro. This is especially true for areas near the western border.
Withdrawing money in Poland
There are ATMs in Poland, at least in the cities on every corner. Provided You are an EU citizen and have an EU bank account, it is important that you do not choose the conversion to Euro when you withdraw money, but the conversion in the national currency Złoty. Otherwise the bank will use a supposedly guaranteed exchange rate, which is always much worse than the actual one.
Credit cards in Poland
Credit cards are accepted almost everywhere. Almost all stores and restaurants have a terminal. GooglePay and ApplePay work without problems. VPAY cards can also be used without any problems. The same applies to MAESTRO cards, of course.
Changing money in Poland
You can also exchange money in an exchange office (kantor). Here it is worth comparing, often there are several exchange offices in tourist places. There are always two exchange rates, depending on the direction of exchange, the worse one is always valid. Some exchange offices also charge a commission, so it is best to ask in advance.
Telephone and Internet
With a European Sim card, you can also make phone calls, surf and text in Poland for the same price as at home. The network coverage is great in cities everywhere. If your data volume is used up, you can fall back on the many WIFI networks that are available. Almost all hotels, restaurants and cafés now offer WIFI. Some towns and villages are also expanding their local WIFI networks.